Remember the days when tech gurus boldly predicted that there would be a robot in every home and a robot for every task?
Hmm… not so much.
Frankly, those early predictions were way too bold. Massive robot armies and a Star Wars-like future are still years away.
With that said, the robotics market continues to grow strongly, and its presence in our lives is increasing at a steady clip. We're watching the trend very closely at Wall Street Daily.
Now, there's no question that the following firm is one of the undoubted leaders in the space. But is it worthy of a place in your portfolio right now?
iRobot Turns Boring Into Brilliant
As I alluded to already, demand from industry, manufacturing, defense, healthcare, and mobile technology is surging, and the robotics industry is trending higher… big time!
By 2018, the global industrial robotics market is expected to be valued at $37 billion, according to Research and Markets. And the service robotics industry is projected to be worth $46.1 billion by 2017.
And when that "robot in every home" future eventually comes, iRobot (IRBT) is poised to profit from it.
You're probably familiar with iRobot's main product already. The Roomba robotic vacuums have reinvented household cleaning and upended the entire industry.
As they continue to improve, robotic vacuums now account for 18% of vacuums sold in developed countries. That number will likely grow, given the added convenience and functionality of a "set-it-and-forget-it" machine to complete a boring household chore. iRobot also has robots specifically designed for cleaning hard floors, which may make similar inroads.
Now, you might think that this is a pretty mundane market for iRobot to conquer.
Far from it.
By sensing its surroundings, making necessary adjustments, and choosing the right tools for the job, iRobot's technology has taken artificial intelligence to the next level and distinguished a savvy robot from a mere machine.
Indeed, iRobot's pioneering innovation and experience will be crucial as the market for mobile robots develops. So while 90% of iRobot's revenue comes from floor cleaners – and will continue to do so for at least a few years – let's look at other areas that'll help grow iRobot's business in the future…
Growth Driver #1: Robot Armies Take the Battlefield. In making robots for the defense sector and for public safety authorities, iRobot is taking its technology from the home to the battlefield.
The company has deployed robots to Afghanistan, Iraq, and elsewhere. They carry equipment, perform surveillance, climb stairs, negotiate narrow passageways, see in the dark, and basically go places where humans can't… or shouldn't. For example, they can handle dangerous objects like explosives and hazardous or radioactive material.
The defense market is currently quite small – and may even get smaller in the near term due to troop drawdowns. Over the long term, however, these applications will spawn others, which will boost military capability and protect our troops.
Growth Driver #2: A Remote Doctor. In the healthcare sector, iRobot is using robots that allow medical teams to collaborate remotely with each other and with patients. An off-site specialist can see a patient's vital signs in real time, review test results, talk to the patient – essentially, do everything necessary to make a diagnosis. This is a young market with a bright future.
Growth Driver #3: A Boss in Every Meeting. At AT&T (T), executives are using products similar to telemedicine robots. A robot allows senior executives to attend meetings remotely, even in places not equipped with videoconferencing equipment. Just because the boss is a thousand miles away, you can no longer escape!
Growth Driver #3: These Are the Droids You're Looking For. Perhaps iRobot's most exciting current development is a product that has yet to ship a single unit.
The company has a series of prototype robots that it can customize for third-party applications. For example, if any company anywhere in the world has a great idea for a mobile robot application, it can use iRobot's platforms for the mobility and focus their attention and capital on the actual application.
This allows iRobot to do what it does best – figuring out how to move robots around in different environments, customizing them and designing them to be user-friendly – and profiting from applications that the company may never even have thought of.
So how should you invest in iRobot?
Don't Trade iRobot… Just Buy It
I don't present iRobot as a near-term trading opportunity.
While the home cleaning market is a good one – and growing robustly – it's also well-priced into the stock at over 30 times earnings.
In addition, iRobot management has all but telegraphed the company's revenue and earnings trajectory for the fourth quarter and next year – and is refreshingly honest about the next few years.
About the only major catalyst likely to come over the next few months is the introduction of a competing vacuum robot from Dyson next year. That could be positive or negative, depending on how Dyson does with its higher-priced product.
Ultimately, iRobot isn't a short-term trade. Its shares are for your IRA, or somewhere else for the long term.
The company is extremely well-positioned for the mobile robot revolution when it finally comes, using the profits from its vacuum business to outspend any rival on R&D for the future. It's well-managed and benefits from extremely strong institutional ownership (84%).
There will come a time when the robot revolution truly begins – and you'll want to own this stock before that time comes.
To Living and Investing in the Future,
Greg Miller
| | |
| --- | --- |
| | Greg Miller has spent over 20 years in the financial industry, working up from analyst, to portfolio manager, and eventually to an institutional investor, where he managed over $400-million worth of assets in mutual funds and private accounts. Learn More >> |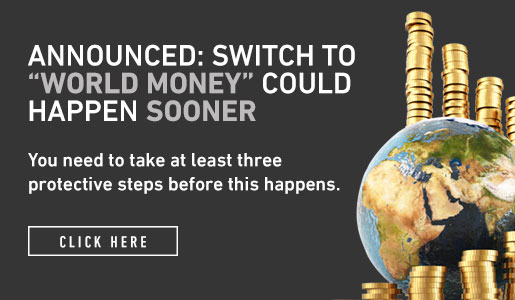 Comments (1)