As drone technology continues to advance, we're seeing companies come up with increasingly inventive creations.
Some are lifesaving; others are more bizarre.
Let's deal with the most productive innovation first…
Call 911 for Your Ambulance Drone
You know the deal in a medical emergency…
The paramedics are quickly summoned to the scene… but just as a timely response is critical, the ambulance must fight through traffic.
What if there was a better way to bypass the jams and fly to the patient instead?
There is…
A Dutch university graduate has developed a novel new emergency response – an ambulance drone.
Assuming the patient is with someone else, the drone uses the mobile phone of that person to zoom to the scene 10 times faster than a traditional ambulance on the road.
It's equipped with a defibrillator, camera, and loudspeaker. A medic can then issue instructions to the person.
While it's obviously not designed to replace human paramedics on the scene, inventor Alec Momont says the drone's ability to get to patients faster is meant to complement the existing emergency response method.
Not only that, he says, "Since we're flying so fast to get to the location at that high speed, we actually only use 5% of the battery."
The design is currently just a prototype, but the fact that it's so practical – not to mention lifesaving – means there's a good chance that commercial tests will start soon.
Momont says, "We can expect to see this within five years from now – to be as reliable that we can use it in our everyday society."
This is one example of how the word "drone" need not be a negative word these days.
Here's another… albeit not nearly as useful…
Save Us From the Drone Selfie
"More money than sense?" You decide…
Intel (INTC) just awarded a $500,000 grant to three Stanford University designers for a new drone-based innovation.
A wearable drone that takes the perfect selfie.
No, really.
Fitted to the wrist, the Nixie drone is designed for extreme sports enthusiasts so they can capture the perfect action shot.
Now, you might think that hotshot action camera maker, GoPro (GPRO), has already done this.
Well, it has… partly.
The key difference is the drone technology.
The Nixie is a wristband that undergoes a remarkable transformation at the push of a button. A camera-equipped drone launches from the band, where motion sensors track the user's moves before swinging back into the wristband like a boomerang.
No doubt, Intel is playing off the success of GoPro in spending so much to develop the invention.
And while it's designed to be used for sports, there's a strong chance that it'll merely enhance people's already-irritating obsession with taking narcissistic selfies.
Just what the world needs!
Cheers,
Martin Denholm
| | |
| --- | --- |
| | Martin Denholm boasts a wealth of experience in the financial publishing industry. Over the past 15 years, he's worked as an investment analyst, senior correspondent, and managing editor for many stock and options newsletters, e-letters and websites, covering a wide range of sectors, industries, and companies. Learn More >> |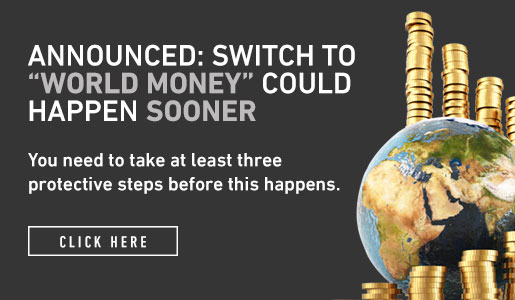 Comments (1)