Last Friday, I discussed how scientists in Switzerland have created a mind control device that allows humans to alter the gene makeup in mice… simply by using the power of thought.
But far from being a kooky "what's the point?" invention, the team at ETH Zurich believes it could form the basis for an incredibly innovative new way to treat neurological diseases.
Yes… you read that right. Using mind control and brainwaves to monitor gene activity and treat cognitive problems. And in doing so, identify any abnormalities and potential problems at the earliest possible stage.
Well, the Swiss aren't the only ones using mind control for good, rather than evil. Head north to Sweden, and scientists there have just achieved a groundbreaking accomplishment for one man…
A Seamless Link From Mind to Arm
In my article last week, I quoted team leader Martin Fussenegger as saying, "We're familiar with prosthetic devices… but we've not transferred the concept to the molecular world… We want a device that does it all in the body and interfaces with the physiology of the body."
The team at Sahlgrenska University Hospital have done just that.
It's not a mind control device… but it does harness the power of mind control in a unique and extraordinary way.
They've created the world's first mind-controlled prosthetic arm.
And it's not just a lab creation, either – they've actually put it to practical, working use by attaching it directly onto an amputee.
The man, known only as Magnus, has trialed the bionic arm since January 2013 – and says it allows him to handle and manipulate objects with an unprecedented level of dexterity.
Like the mind-control device that allows humans to alter mouse genes, this one also uses a two-pronged scientific approach…
Two Techs Are Better Than One
Associate Professor, Rickard Branemark, explains, "It's a combination of two techniques. One technique is working with implantable electrodes that can pick up signals in the body and bring it out to a computer or a robotic arm. These electrodes can also send signals into the body."
The second technique uses a concept called osseointegration to actually attaching the prosthetic to the body.
Simply put, this means the prosthetic is connected directly to the existing bone and designed to become part of the body itself. Once screwed into place, the electrodes join forces with the working nerves and muscles, where they're able to translate Magnus' thoughts into actions. Just as able-bodied people do all the time.
Not only does this result in a more seamless transition between mind and limb, it also gives the user greater mechanical control and stability.
For example, the team reports that Magnus is able to perform many daily activities, such as handling a range of objects and tying his children's shoes.
Branemark says the hand is a "fantastic tool" with "sophisticated movements," but that the next step is to add a sense of virtual reality to the technology – what he calls "social interaction and sensory feedback" – so that users can actually feel what they're touching.
He admits that they're unable to do that just yet, "but our technology is showing that we've taken the first step to having something to communicate back and forth with the human brain."
And as their research continues into marrying mind and prosthetic in perfect harmony – a world where amputees can move, touch, and feel the arm as if it were a real limb – it's just the latest step in the fascinating world of mind control.
Cheers,
Martin Denholm
| | |
| --- | --- |
| | Martin Denholm boasts a wealth of experience in the financial publishing industry. Over the past 15 years, he's worked as an investment analyst, senior correspondent, and managing editor for many stock and options newsletters, e-letters and websites, covering a wide range of sectors, industries, and companies. Learn More >> |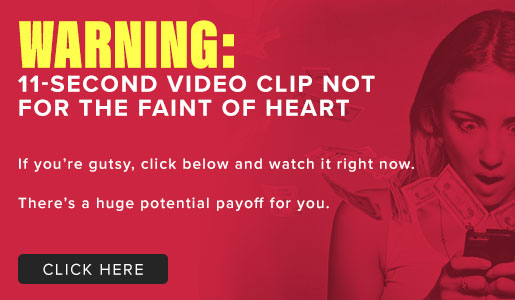 Comments (1)