President Obama's recent climate-change agreement with Chinese President Xi Jinping encourages China to change its environment and energy usage dramatically by 2030.
Environmental protests in the country, several of which have turned violent, have also put pressure on the government to address pollution.
The country's emissions problem centers on its heavy coal use, which supplies two-thirds of its energy.
Liang Zhipeng, a high-ranking official at China's National Energy Administration, put it this way: "China is in the midst of a period of transition, and that calls for a revolution in energy production and consumption, which will (to a large extent) depend on new energy. Our environment is facing pressure and we must develop clean energy."
Experts estimate that China will spend up to $3.7 trillion on upgrading its power industry to cut carbon emissions. On top of traditional renewables, China will also be investing in nuclear power to meet the country's colossal energy demand.
China's Energy "Transitions"
China has a lot of changes to make in order to meet its ambitious emissions goals. The government pledged to cap carbon emissions and use renewable energy as the source for 20% of its power by 2030.
The country is likely to spend about 80% of the $3.7-trillion budget on renewable energy sources alone. According to Bloomberg, that means 30 times more solar, nine times more wind power, or 67 times more nuclear energy than China has currently.
China has already become the world's largest producer of wind and solar energy. But it's not enough.
Electricity demand in China is forecast to rise 46% by the end of this decade and to double by 2030, according to the International Energy Agency. More solar and wind capacity will be added, but it won't be sufficient.
Thus China has turned to nuclear power to both cut emissions and meet energy demands.
Going Nuclear
China currently has 20 nuclear power plants in operation, generating about 17 gigawatts of electricity or about 2% of the nation's power. It has 30 more reactors under construction.
By 2020, China will have tripled its nuclear generating capacity to about 58 gigawatts, making it the third-largest producer of nuclear energy behind only the United States and France.
The country also has another 60 nuclear reactors on the drawing board. The recently published Energy Development Strategy Action Plan, 2014-2020 (the Chinese government's energy playbook for the next five years) shows that China plans to emphasize one particular type of nuclear technology – fast reactors.
The so-called fast reactors are an efficient, next-generation form of reactor. They make the most of uranium fuel by burning and breeding nuclear fuel. In other words, it actually makes more fuel than it consumes, meaning it requires less uranium. Fast reactors also reduce the total toxicity of nuclear waste and reduce the waste's lifetime.
China plans to have 200 gigawatts of capacity from fast reactors alone by 2050.
Fast reactor makers, such as General Electric (GE), will obviously benefit from such a large account, even if the Chinese don't reach their ambitious goal.
And "the chase" continues,
Tim Maverick
P.S. Follow me on twitter @TimMaverickWSD!
Tim Maverick boasts decades of experience in the investment world. He spent 20 years at a major brokerage firm - as a trading supervisor and broker working directly with clients.
Learn More >>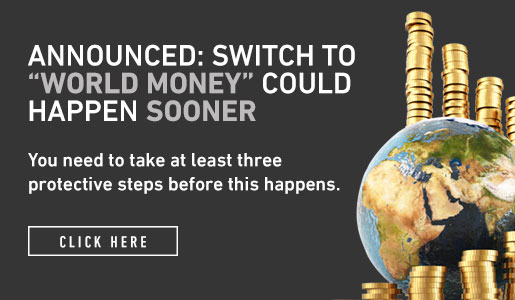 Comments (1)