However you look at it, the death of Michael Brown in Ferguson, Missouri is a tragedy.
Amid the disturbing events that have played out since, the bottom line is that a young man died. And whatever your opinion, the riots and destruction that followed the grand jury's decision not to indict the officer who shot him have ravaged businesses and upended lives.
The result is that tensions between law enforcement officials and the communities they serve are higher than they've been in decades.
But emerging from all the upheaval, there's a tantalizing glimmer of hope that these events won't all be in vain – a solution that should go a long way to improve law enforcement…
Can $263 Million Prevent Another Ferguson Tragedy?
Whatever people believe happened when Michael Brown was killed, it's clear that those beliefs – and evidence – would be strengthened if there were video footage of the event.
And President Obama – who rarely misses a chance to increase the federal government's influence – has proposed a $263-million solution over the next three years.
Aside from additional training programs, fitting cameras onto police officers and other law enforcement personnel across the country appears to be just a matter of time.
It's an idea that has merit.
Law enforcement studies have shown that there's a radical reduction in the use of police force and citizen complaints against the police when video is used.
It turns out everyone is more polite and professional when they know they're on camera for a future judge and jury. Go figure!
The normally surveillance-averse folks at Reason.com are in favor of these devices, and even the American Civil Liberties Union provisionally supports them.
Investors have reacted quickly to the news…
TASER's Really Non-Lethal Way to Improve Law Enforcement
We're all familiar with taser guns these days – the (mostly) non-lethal weapons that police use to incapacitate suspects.
As its name suggests, TASER International (TASR) specializes in making these weapons. In fact, it accounts for over 90% of the company's revenue.
However, TASER has another business – police cameras.
Importantly, this lesser-known business includes independent cloud storage of footage and data collected on cameras. It reduces costs to police forces, and – by providing a third party to store data – it reduces suspicions that when police misbehave, the evidence will "mysteriously" get lost.
Better yet, in general, data storage actually has higher margins than selling the equipment itself. Indeed, TASER's bookings (distinct from booked sales) increased five-fold in 2013, long before the Ferguson events placed widespread focus on the value of cameras.
Now, it's not often that I'll propose investing in a stock that trades at over 60 times earnings. But this is an exception.
In Pole Position to Profit From a Crucial Trend
Make no mistake… the push towards cameras for police officers is real.
It's only a matter of time before it goes nationwide, and there will be a need for independent custody of the data.
TASER is one of a small number of companies who'll benefit from this trend.
The other large players in this industry are either privately held, or are simply too big for their stocks to fully benefit. This includes L-3 Communications (LLL).
Crucially, TASER is the only company out there that's already worked through difficult issues like privacy, data security, and civil liberties concerns. I'm quite confident that the company's growth will justify the high P/E multiple and that even after today's move, there's plenty of room for the stock to rise.
The other company you may have seen rallying on the president's announcement is Digital Ally, Inc. (DGLY). However, its management looks suspect, and its market position isn't as strong as TASER's.
Bottom line: As the shift towards police cameras gathers pace, it bodes well for a market front-runner like TASER.
Good investing,
Greg Miller
| | |
| --- | --- |
| | Greg Miller has spent over 20 years in the financial industry, working up from analyst, to portfolio manager, and eventually to an institutional investor, where he managed over $400-million worth of assets in mutual funds and private accounts. Learn More >> |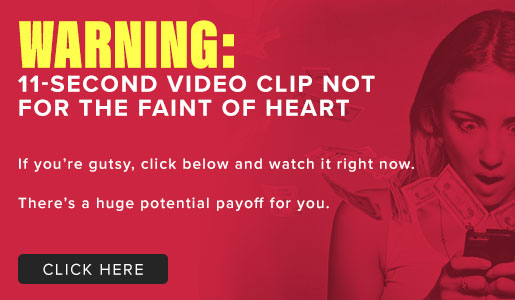 Comments (3)