Nowadays, it seems like everyone claims they foresaw the magnitude of the collateral damage that hit after the U.S. housing bubble burst.
In reality, most people ignored the major warning signs.
In July 2007, Bear Stearns disclosed that two of its credit hedge funds with exposure to subprime mortgages had lost nearly all of their value.
Yet the S&P 500 didn't peak until October 2007, well after problems in the mortgage market had begun to spread. And even then, most economists and strategists were clueless as to what would happen next.
Well, what if I told you that an even larger housing bubble is in the process of bursting?
Just like before, very few people are paying attention… And once again, everyone will claim they saw the collateral damage coming.
On a year-over-year basis, the average new-home price in China declined by 2.5% in October. Home prices fell in 67 of the 70 cities tracked by the government in October from a year earlier.
Prices were also down 1.1% in September, the first annual decline in almost two years.
With deterioration in the housing market, it's no wonder China's central planners blinked.
Last Friday, the People's Bank of China unexpectedly cut benchmark lending and borrowing rates. It was the central bank's first rate cut in more than two years.
But there's even more to the story…
As China's economic growth rate slows, we're starting to get a glimpse of the ugly details concerning China's epic credit expansion, which has fueled the housing boom over the past several years.
It turns out that loan guarantees, in which companies back loans to other firms, are starting to wreak havoc. These guarantee chains are causing cascading failures and transmitting stresses throughout the banking system.
It's estimated that around a quarter of the $13 trillion in total loans outstanding in China are backed by promises from other companies, individuals, or dedicated guarantee companies.
These guarantees remind me of the problems surrounding the monoline insurance companies, which guaranteed U.S. subprime mortgages. Unsurprisingly, it seems as though loan guarantees are a fixture of rapid and unsustainable credit expansions.
Nonetheless, fresh Chinese central bank stimulus has a lot of investors bullish on China's stock market.
Speculating on Red
Furthering this bullishness is the development of a new pathway for more foreign investment in China's local shares.
The Shanghai-Hong Kong Stock Connect is a pilot program that links the stock markets in Shanghai and Hong Kong. Although mainland Chinese stock purchases are still capped, the hope is that further global integration of China's equity markets will lead to significant capital inflows.
Obviously, everyone wants to be among the first in. Fund assets for the Deutsche X-Trackers Harvest CSI 300 China A-Shares ETF (ASHR) is taking off, and the ETF now trades at around a 5% premium to net asset value (NAV), which is unusual for an ETF.
Meanwhile, the lesser-known Morgan Stanley China A Share Fund (CAF), a closed-end fund, still trades at a 7.8% discount to NAV.
I expect CAF to eventually trade at a significant premium to its NAV, just like ASHR.
Much like in the United States circa 2007, it will take time for the markets to come to grips with the enormity of the problems in China.
Until then, stimulus and hope will trump common sense.
Whereas the U.S. mortgage market and banking system was ground zero for the credit crisis in 2008-2009, Asia will be the epicenter of the next credit crisis.
Just imagine if the Federal Reserve had been ultra-stimulative throughout 2007. Speculation and leverage would have reached even greater heights before the crisis – with even more disastrous consequences, of course.
This is the situation that China finds itself in today. Its housing bubble is trying to correct itself, but the central planners are going to fight it by encouraging even more malinvestment.
Safe (and high-yield) investing,
Alan Gula, CFA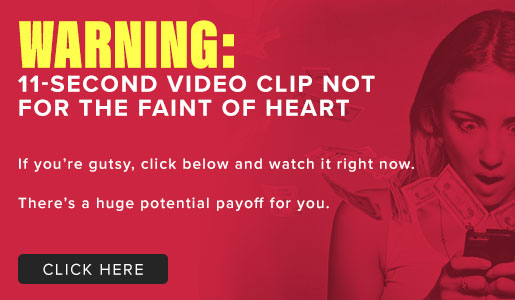 Comments (2)