Back on October 16, with the markets down 6% in a month… hedge funds scurrying to lock in meager gains… and institutional investors wondering whether to run for the hills…
I told you not to panic. Instead, I suggested buying stocks that had been unfairly beaten down.
Well, I hope you listened!
By doing so, you could have enjoyed the largest uptick of the year – around 10% in just a month!
In fact, that was the largest 30-day advance in the market since October of 2011. Who says October is a month of fear in the markets?
But what should you do now that the holiday shopping season is almost upon us?
That ultimately depends on your current risk tolerance.
If you're a long-term investor who bought a stock to fund retirement, hold tight. Over the next few years, you'll be very happy with the entry price of your stock. And I don't think prices are going to go back to those mid-October lows anytime soon.
However, short-term traders should take this opportunity to take some profits. Here's why…
Short-Term Trouble Brewing in Retail
While investors are celebrating a hopeful retail sales report, I think they're setting themselves up for disappointment.
Yes, cheaper gas and increasing wages are putting additional dollars in consumers' pockets. And one of my favorite economic indicators, the "quit rate," was back above 2% last month for the first time since the recession. (That's a very good sign that the economy may be regaining the "animal spirits" that can power strong growth.)
The problem is, profits may be more difficult to come by than growth – particularly during the holiday season.
Battered consumers have spent the last few years becoming very savvy shoppers. Internet price discovery and high promotions from troubled retailers have helped Americans get rock-bottom prices for more and more products.
Retailers are hopeful that consumers with a little more money in their pockets won't need the extreme discounting of the last several years to make their purchases. But I'm convinced that the presence of smart shoppers is a secular trend that will survive the economic recovery just fine.
Ultimately, you can expect to see retailers complain about the "short" holiday season and the weather – and then begin to initiate massive discounting to make their sales numbers.
Of course, this coming game of chicken (which the retailers will probably lose), doesn't mean that the economy or the market is going to collapse.
However, it does mean that 1) there are few catalysts that can move the market upward for the next couple of months, and 2) investors will increasingly focus on risks.
With not a lot of upside – and some possibility of a downside – in the cards, traders should take some of the money they've made in the last month and wait for those outstanding online and in-store sales.
Good investing,
Greg Miller
| | |
| --- | --- |
| | Greg Miller has spent over 20 years in the financial industry, working up from analyst, to portfolio manager, and eventually to an institutional investor, where he managed over $400-million worth of assets in mutual funds and private accounts. Learn More >> |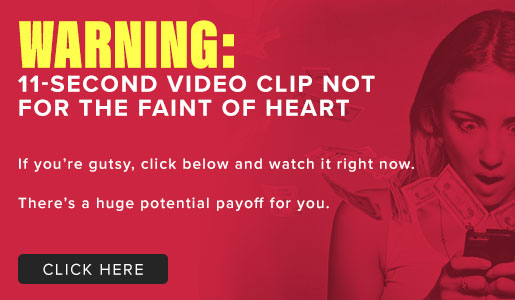 Comments (1)