The statistic is damning and sobering…
One in three people will develop cancer in their lifetime. That puts virtually all of us at risk of either contracting the disease, or knowing someone who will.
As with all diseases, it's critical to diagnose cancer as early as possible in order to boost the chances of survival.
Clearly, though, this is easier said than done. Too often, cancer isn't caught until it's advanced beyond the point of effective action. Or it's spread elsewhere in the body, making treatment much more arduous.
That's where an innovative design from biomedical engineer Jorge Soto could prove invaluable. And you won't believe how he's doing it…
Dragging Diagnostics Into the 21st Century
In a recent TED talk, Soto states that while "we have 21st century medical treatments and drugs to treat cancer, we still have 20th century procedures and processes for diagnosis, if any."
Think of it as putting the cart before the horse.
The solution?
"We know that catching cancer early is basically the closest thing we have to a silver bullet cure against it."
So he and his team have designed a new way to "make cancer detection at the early stages, and monitoring the appropriate response at the molecular level, easier, cheaper, smarter, and more accessible than ever before."
And he's using a remarkable method to do so…
The Lowdown on Microfluidics
As the name suggests, microfluidics is the science and analysis of very small volumes of fluid on a microscopic scale. As in, the sub-millimeter level.
It encompasses a range of scientific disciplines, including engineering, biochemistry, nanotechnology, biotechnology, and physics.
One area where microfluidics is having a growing influence is in healthcare.
In March last year, for instance, I talked about how Sharp Labs of Europe – a British technology research outfit owned by Japanese electronics giant, Sharp Corporation (SHCAY) – was working on a much faster mobile blood test, using lab-on-a-chip technology.
Just one small droplet of blood is enough for analysis and testing for viruses and diseases. And there's no more hanging around for days, waiting for the results.
Microfluidics brings diagnostics into the 21st century… exactly what Soto is striving for with cancer diagnosis.
Microfluidics + Smartphone = Cancer Diagnosis
He's developed a system to identify cancer before it has a chance to proliferate.
The first step involves placing a patient's blood sample into a simple blood slide. Just one milliliter is enough. The blood is divided and each individual sample on the slide "has specific biochemistry that we assign that's looking for a specific microRNA (mRNA)," says Soto.
In other words, the test is looking for certain mRNA patterns within the blood that indicate a potential virus or disease.
You don't even have to know what specific disease to look for, or have any symptoms. The test will identify any anomalies and pinpoint any problems.
Needless to say, this is dramatically different from conventional cancer diagnosis, which usually happens once symptoms have already appeared.
So how is it done?
The blood slide is placed into a 3-D-printed shell, where a reaction is run between the samples and each biochemical marker assigned to them.
Then the magic happens.
During the one-hour test, a regular smartphone is fixed to the shell, where it takes pictures of the samples during the biochemical reaction.
Samples will flash green if a certain mRNA is present, as well as the extent of the reaction during the test. Or "how much and how fast they shine," as Soto puts it.
When the test is over, a chart on the phone will "show the specific mRNAs present in the sample and how they reacted over time." The phone then sends the images to an online database, where the results are analyzed in real time and compared to mRNA patterns present in previous or existing victims of a disease.
For example, the mRNA pattern in the sample could be the same as that in a person already diagnosed with a certain cancer.
Simply put, the system has just diagnosed cancer.
When Brilliant Innovation Meets Admirable Philanthropy
According to Soto, "We're at the very early stages, but so far, we've been able to successfully identify the microRNA pattern of pancreatic cancer, lung cancer, breast cancer, and hepatic cancer. And we're doing a clinical trial in collaboration with the German Cancer Research Center with 200 women for breast cancer."
The real beauty of Soto's system is that it's able to spot various cancers much earlier than conventional diagnosis.
And the cost?
Well, this is where Soto mixes entrepreneurship and brilliant innovation with generous philanthropy.
If his system becomes one of the go-to methods for cancer diagnosis, there's no doubt he could make a fortune from it.
But in his TED talk, Soto declares that cancer is "too expensive for our families… too expensive for humanity," and believes "early cancer detection should be democratized."
That's why he's making the design of the prototype open source, in order to speed up the development and production of the prototype.
Keep in mind that the system already costs "50 times less than current available methods," according to Soto.
That's crucial, given that cancer costs billions of dollars every year, as well as countless lives.
Soto wants the fight against cancer "to become very rare. I want to see the day when cancer is treated easily, because it can be routinely diagnosed at the very early stages. This simple, non-invasive, accurate, affordable test has the potential to dramatically change how cancer procedures and diagnostics are done."
Cheers,
Martin Denholm
| | |
| --- | --- |
| | Martin Denholm boasts a wealth of experience in the financial publishing industry. Over the past 15 years, he's worked as an investment analyst, senior correspondent, and managing editor for many stock and options newsletters, e-letters and websites, covering a wide range of sectors, industries, and companies. Learn More >> |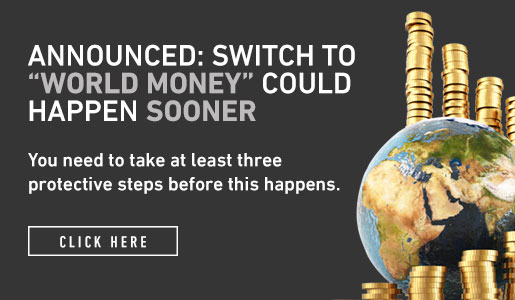 Comments (1)