The United States' water usage has dropped to the lowest recorded level since 1970, 45 years ago!
In its most recent five-year study, the U.S. Geological Survey reported that approximately 355 billion gallons of water per day were withdrawn in 2010. This is a 13% reduction from 2005.
You see, the United States is becoming increasingly more efficient with our water consumption.
That news is sure to make tree huggers happy.
But the evolving fresh water sector also provides vast opportunity for investors.
In fact, it's essential to so many industries that you can even think of fresh water as the new crude oil.
And like oil, water's limited availability means it will only become more precious in the future…
A Flowing Sector
While the United States has been able to drop its overall water consumption, the world still requires a huge amount to function.
Fresh water is becoming scarce in parts of the globe, due to population growth, demographic shifts, infrastructure, urbanization, industrialization, farming, increasing regulation, and climate change.
And there's certainly plenty of profit to be gained in H2O.
Take a look at T. Boone Pickens, for instance. The Texas billionaire is one of the best-known and perhaps largest individual water investors in America.
Pickens has been investing in water for decades. He used to hold rights over the Ogallala Aquifer in the Texas panhandle, the third-largest underground aquifer in the world supplying 27% of all irrigation in the United States. He subsequently sold these water rights and more recently has invested in ranches through Sporting Ranch Capital, putting his money into properties between 200 and 1,000 acres with live water (a minimum of a mile for a stream or a river).
Of course, water rights may not be as easily attainable for the average retail investor. But as there are no traded instruments on water, such as futures or options, the equity market has an ocean of opportunities.
Indeed, even though water is a niche corner of the investing world, the number of associated service industries is vast.
Besides the obvious water companies and utilities, investors can also look at reservoirs and pipelines, technologies in desalination, pump and filter companies, purification and water treatment equipment, disinfection, chemicals, leak detection, smart metering, storage, and transport.
Let's take a look at a few specific examples…
From Sea to Sea
In the United States, many investment opportunities stem from the rehabilitation of existing assets and niche opportunities, like transporting and treating fracking water.
Some U.S. names to consider are American Water Works (AWK), Energy Recovery, Inc. (ERII), SPX Corp. (SPW), and Flowserve (FLS).
In the international scene, water recycling is a big demand driver, as many countries look for ways to bring wastewater back to drinking water standards.
International names in the developed world include Suez Environnement (SEV.PA), Sulzer (SUN.SW), United Utilities Group (UU.L), Ebara (6361.TYO), and Pure Technologies (PUR.TSE).
Opportunities are raining down in the emerging markets, as well, especially in Asia. China alone has 21% of the world's population, but only 7% of the renewable water resources. And as China faces growing social unrest, it's increasingly turning to the environmental market, driving spending for Chinese water companies.
Emerging market names to consider are China Everbright International (257.HK) and Companhia de Saneamento Basico (SBS) from Brazil.
If you want to get into the water market, but would rather leave investment decisions in the hands of a professional money manager, you can opt for an index such as the S&P Global Water Index (SPGTAQD) or the S&P Asia Water Index (SPATAQUA).
There are also a number of mutual funds in the space that readers should consider, including Allianz RCM Global Water Fund (AWTAX), Kinetics Water Infrastructure Fund (KWICX), and Calvert Investment Management's Water Fund (CFWAX).
For accredited investors, there are about a dozen pure-play water-investment hedge funds, globally. Plus, the number of pure-play investments in the private equity space is growing.
Plugging the Leaks
Water is a unique commodity in that stocks don't move along with the "price" of water. Instead, water's value is highly localized by nation and region. Thus, having a good knowledge of a company's market and sector is crucial.
When dealing with professional asset managers, it's important to know their holdings well. Some water funds claim to be pure-play investors. But funds generally invest in companies that only get a percentage of their revenue from water-related businesses.
Funds also typically invest in water rights – entitlements to access water such as aquifers – which can be difficult to value or trade.
Bear in mind that water investing is best suited for those with a long-term horizon and an understanding of each business' underlying growth metrics.
Investors should aim for diversity in both end markets and geography.
Good investing,
Shelley Goldberg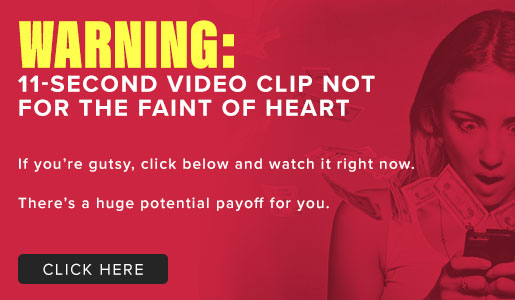 Comments (2)