Veterans Day is celebrated on the date World War I ended.
And yesterday, almost a century later, the nation continued the tradition of honoring veterans.
Yet look at what our nation's heroes are dealing with…
Wars in far off places like Iraq, Syria, and Afghanistan never have an ending. They just drone on in perpetuity, as our nation is led by self-centered and uncaring aristocrats.
Our leaders certainly claim to honor and cherish veterans. But you should know that the government forgets about them as soon as they return to U.S. soil…
On Sunday, in thousands of churches across America, a simple question was asked… "Would those of you who served in our Armed Forces please stand up? We would like to recognize you for your service to our nation."
At the service I attended, the minister asked three questions. First, he asked those who have served recently in Afghanistan and Iraq to stand. Half a dozen young, athletic men stood. The place erupted in spontaneous applause of appreciation.
He then asked other veterans to stand, and they were recognized. But then he did something that I haven't seen before in a similar service. He asked those who have lost loved ones in foreign lands or in the service of our nation's military to stand.
The group (of mostly women) was larger than I expected. Some were young, some were old, some were children… but all had given the ultimate sacrifice.
A Life-Changing Shift
My own attitudes on war have shifted greatly in the last decade. I remember, as a young boy, the returning caskets from Vietnam. My own church lost several young men during that war.
And take a look at the mess we're still in. The Bush and Obama wars in the Middle East have been (and continue to be) a tragedy for those coming from here, as well as those in the war-ravaged countries.
Our troops today are little more than fodder for the political elite. They don't have clear objectives. The terms of engagement with the enemy are so politically correct that it's difficult to even protect oneself in the combat zone. When the shooting starts, today you can't just automatically return fire. The political leadership – which has corrupted the military chain of command – has to give you permission, and the targets have to be vetted.
The tools of war have improved somewhat with body armor and stronger plating on transport vehicles, but they're still outdated, considering the technology we have available.
Ultimately, we're seeing a constant string of hardworking men and women losing their lives in the name of patriotism, and the very same men soon become distant memories…
Never Forget
I bring this up because it's important for us to always remember that it's not the "Army" that went to war… but individual sons and daughters who are making the sacrifice.
The words that English philosopher Thomas Hobbes wrote about the English Civil War in his book, the Leviathan (published in 1651), still ring true today…
"During the time men live without a common power to keep them all in awe, they are in that condition which is called war; and such a war, as if of every man, against every man… To this war of every man against every man, this also in consequent; that nothing can be unjust. The notions of right and wrong, justice and injustice have there no place. Where there is no common power, there is no law, where no law, no injustice. Force and fraud are in war the cardinal virtues… No arts; no letters; no society; and which is worst of all, continual fear, and danger of violent death: and the life of man, solitary, poor, nasty, brutish, and short."
As we look back on Veterans Day, may it be said that we truly remembered the sacrifice of individuals. And let us pledge to change a government that doesn't appreciate their sacrifice.
Your eyes on the Hill,
Floyd Brown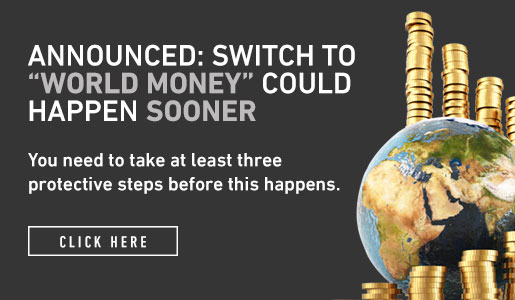 Comments (8)