'Tis almost the season…
The season of excess and all-round gluttony.
With Thanksgiving just two weeks away, most of the nation's attention will again turn to a massive food fest, at the expense of our expanding waistlines.
But for those with real, weight-based medical problems, as well as those who simply have no discipline and can't stop gorging themselves, technology is lending a hand to their chubby bellies…
No Sucking, No Tucking, No Surgery
If you want to lose weight, the conventional methods are to eat better (or less) and exercise more.
But for fast-track flab-cutting, modern medicine has a range of options – including fat-sucking procedures like a tummy tuck, or more complex alternatives like gastric bypass surgery.
Of course, the key word there is "surgery" – something nobody likes to endure.
But scientists are creating ways to attain a more pleasurable outcome… without going under the knife.
It's called endoscopic gastroplasty.
Rather than sucking fat, bypassing the stomach, or removing part of it entirely, this new procedure achieves similar results by "reshaping" the stomach instead.
No incisions are necessary. Doctors use an endoscope to stitch the stomach into a smaller size from the inside out, rather than the outside in.
And it's been shown to shrink the stomach by 80%.
It's the work of Dr. Christopher Gostout, a gastroenterologist at the Mayo Clinic in Rochester, Minnesota.
Now, while this sounds like a fast, "magic bullet" remedy for the overweight masses, Gostout warns that it's not for morbidly obese people. Rather, he says it's a moderate weight-loss solution…
"If you look at the mass of people in the United States and outside the United States who are obese now, we can't operate on everybody. But maybe if we can catch them before they get too bad with a pretty safe, reliable technique, this would be a good fit."
That's what happened with Cherish Grabau…
How to Shrink a Stomach by 80%
Her job as a professional barbecue judge (how does one get a gig like that?!) meant she piled on the weight. And despite her efforts to shed 50 pounds, she remained overweight and unhappy.
That's where endoscopic gastroplasty came in.
She was an ideal candidate to trial the procedure at the Mayo Clinic.
It involves inserting an endoscope down the esophagus and into the stomach. The tool is fitted with a special suturing tool, which Dr. Gostout uses to stitch and remodel the stomach into a smaller shape. How small?
"When we're done, we've taken that classic-looking stomach you see on TV and converted it into a brat, or about the size of a cooked hot dog. It's down to about 100 to 150 cubic centimeters."
To put this in perspective, that's about 80% smaller than the average stomach… meaning it takes less food for the patient to feel full.
Take a look…
Cheers,
Martin Denholm
| | |
| --- | --- |
| | Martin Denholm boasts a wealth of experience in the financial publishing industry. Over the past 15 years, he's worked as an investment analyst, senior correspondent, and managing editor for many stock and options newsletters, e-letters and websites, covering a wide range of sectors, industries, and companies. Learn More >> |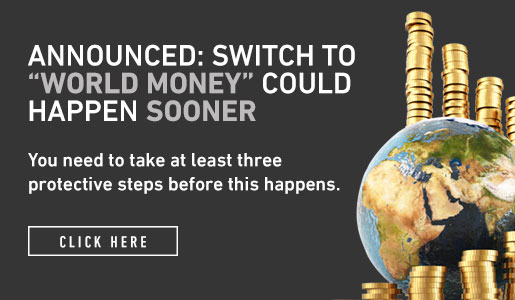 Comments (1)