Score another one for innovation…
A Loughborough University graduate in England has bagged a cool £30,000 ($47,900) by winning the prestigious James Dyson Award.
Set up and organized by the James Dyson Foundation (yep, the same guy who makes the vacuum cleaners and warp-speed hand dryers), the annual award is given to university students or recent graduates who show excellence in product design, engineering design, or industrial design.
It's eligible for students in the United Kingdom, United States, Canada, Japan, Germany, France, Belgium, Netherlands, Italy, Spain, Switzerland, Austria, Ireland, Australia, New Zealand, Russia, Singapore, and Malaysia.
There are nine winners in each country, with Dyson then selecting an overall winner.
The remit is for students to "design something that solves a problem" – and that's exactly what this year's winner has done…
Saving Lives Through Brilliant Innovation
James Roberts was watching a BBC news and current affairs show about Syrian refugees, "and it had a segment about how there are loads of premature kids dying because of the stresses of war – and specifically the lack of incubators out there and the infrastructure to support them," he explained. "I thought there has to be a way to solve that."
He has.
He's invented a portable, inflatable incubator called Mom for prematurely born babies.
And not only does it solve a problem, it saves lives, too.
Around 150,000 babies are born in refugee camps every year – but 27,500 of them die, due to the lack of post-birth incubation.
But this innovation aims to slash that number by providing critical, immediate care for prematurely born babies.
Let's break it down…
~Portability: Right off the bat, the flat-packed, portable nature of the device makes it much more practical than traditional incubators, which are much larger and heavier.
As Roberts states, "Normally with incubators, it costs loads to get them anywhere because you need huge boxes to put them in, and that can cost a lot to put on a flight. This one can go in care packages already used for refugee camps." It's assembled and disassembled on site as needed.
~Power: Needless to say, conditions in refugee camps are grim, to say the least. It's all about survival, and even the basics can be hard to come by. So just as crucially, Mom uses a minimal amount of power. Indeed, it can run off a car battery for up to 24 hours if there's no electricity available.
~Cost: The current prototype costs about £250 ($400) to make – which is nothing, compared to high-end systems that can cost £30,000. Now, obviously, Mom isn't designed as a replacement incubator for these machines, nor a long-term intensive care solution, but a more practical, temporary substitute that's better suited to war-torn areas. However, Roberts claims it can match the performance – albeit for a short time. A computer controls the electronic parts of the device and manages the temperature and humidity.
~Flexibility: The fact that Mom is flat-packed, portable, and inflatable gives it great flexibility for a variety of situations. In addition, the design is "modular," so if any of the separate parts get damaged, they can be easily replaced without having to shut down the whole device. When Mom has served its role in a certain area, it's sterilized and collapses, so it can be whisked off to the next destination.
Take a look…
In addition to winning the Dyson Award, Roberts' Mom machine has won praise from doctors and neonatal experts for its originality, simplicity, practicality, and life-saving qualities.
From here, Roberts plans to use the prize money to continue refining the machine – primarily for use in the developing world. He says that he's "been approached by a few companies who want to work with me on it" and aims to bring it to market by 2017.
I, for one, hope he succeeds. Such a brilliant, cheap, lifesaving device seems like a no-brainer to me.
Cheers,
Martin Denholm
| | |
| --- | --- |
| | Martin Denholm boasts a wealth of experience in the financial publishing industry. Over the past 15 years, he's worked as an investment analyst, senior correspondent, and managing editor for many stock and options newsletters, e-letters and websites, covering a wide range of sectors, industries, and companies. Learn More >> |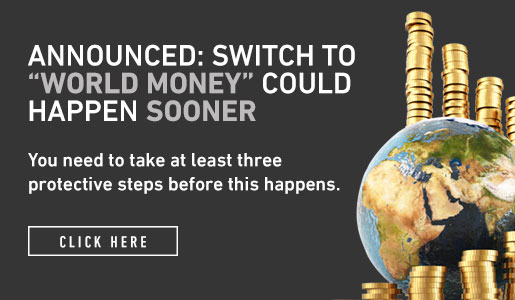 Comments (1)