If you had to guess, which U.S. stock market sector would you say is leading the way in 2014?
It's definitely not the energy sector, which could soon experience a wave of defaults, and has been the worst-performing sector this year. Consumer discretionary stocks also continue to lag.
What about technology? Apple (AAPL), Microsoft (MSFT), and Facebook (FB) are all having fantastic years. It's a good guess, but tech isn't the frontrunner.
In fact, the best-performing sector is likely a surprise to many, because it was left for dead at the end of 2013. It's also known for its defensive properties, not its growth characteristics.
In the table below, I've used State Street's popular sector SPDR exchange-traded funds as proxies for each sector.
As you can see, utilities are the leaders this year, with the Utilities Select Sector SPDR (XLU) up a solid 23.7%.
In April, I dubbed this group of "boring" stocks stress utility vehicles (SUVs), because they tend to have higher dividend yields and benefit from a "flight to safety" bid when volatility spikes.
Market volatility has increased since the summer, but the outperformance of utilities this year is also the result of capital flows back into interest-rate sensitive securities.
Very few pundits or strategists are going to admit that utilities have outperformed because almost everyone thought that economic growth would shine and interest rates would rise, crushing utilities in the process.
Instead, rates have fallen globally, and astute income investors have benefited from the return to this defensive group.
Healthcare, the second-best-performing sector, also has defensive characteristics. But there's a caveat to the gains seen in the Health Care Select Sector SPDR ETF (XLV)…
Biotechnology stocks, such as Gilead Sciences (GILD), Amgen (AMGN), Celgene (CELG), and Biogen Idec (BIIB), are also components of the XLV. These stocks are anything but defensive in nature, yet the SPDR S&P Biotech ETF (XBI) is up 31.1% this year.
The SPDR Health Care Equipment ETF (XHE) is up a modest 8.6% for 2014. However, the SPDR S&P Pharmaceuticals ETF (XPH) and SPDR S&P Health Care Services ETF (XHS) are up 26.4% and 19.6%, respectively, this year.
So, on the whole, we can still classify the flows into healthcare as a defensive rotation.
When the broader market rises, as the S&P 500 has done this year, and defensive sectors such as utilities, healthcare, and consumer staples lead the way, then we should take notice as it indicates underlying risk aversion.
In other words, institutional money managers are growing more cautious and rotating into defensive sectors.
Oh, and in case you were curious, we've seen this type of activity before – utilities, healthcare, and consumer staples all outperformed in 2007, while cyclical consumer discretionary stocks lagged.
As you know, that was right before the onset of the last recession and resulting credit crisis.
Although it's unlikely we'll experience anything quite as horrific as the credit crisis, recent defensive sector rotation and the flattening of the Treasury yield curve indicate that the probability of a garden-variety recession is rising.
Safe (and high-yield) investing,
Alan Gula, CFA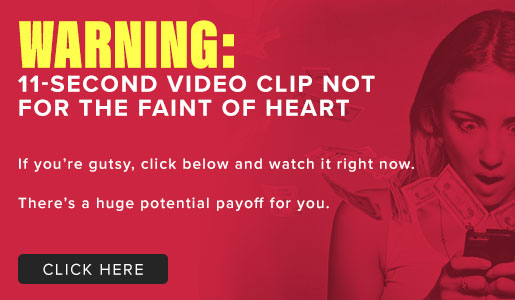 Comments (2)