We've been promised flying cars for decades now… yet we're still trundling along on four wheels.
We're still bouncing along pothole-infested roads.
We're still stuck in jams.
And we're still way more impatient and angry behind the wheel than we should be.
Well, forget all that for a second. The future of driving has finally arrived…
What Do I Have to Do to Put You in This (Flying) Car Today?
In December last year, I covered two new flying car innovations – one from Boston-based company, Terrafugia; the other from Slovakia's AeroMobil.
Well, score one for Slovakia.
When I first covered AeroMobil almost a year ago, the company was working on its 2.5 prototype.
It's now upgraded the car to the 3.0 version – one that the designers say boasts significant improvements over the previous model.
The key specifications are certainly impressive…
Road Warrior: On the road, the "AutoMobil" squeezes out 540 miles per tank of regular gasoline. And it can crank along at a top speed of 100 mph.
But it really comes to life when it morphs into a plane…
The Sky Is the Limit: When you want to take off, the "AeroPlane" morphs into a sleek flying machine. Weighing just 992 pounds, the collapsible wings flip out to a wingspan of eight meters.
From there, its fuel range is 430 miles on a single tank of gasoline, using just 0.26 gallons of fuel for every 62 miles. Its top speed is 124 mph.
When you land, the wings fold back in, and the car can slide into a regular parking spot.
The biggest challenge that the designers face is reducing the length of runway that the car needs to take off. Currently, it's 200 meters – just over two football fields. So more practical for the open road, rather than the big city.
But this is some serious progress. And it doesn't come on a whim, either…
Coming Soon to Airspace Near You…
Inventor Juraj Vaculik has made AeroMobil his life's work, piling 30 years into the mission.
Having developed the concept with his AeroMobil team since 1990, they launched the latest design at last week's Pioneers Festival in Austria, bringing the project one step closer to reality.
Indeed, the team says the design is "production ready."
So when could AeroMobil be on a street and in airspace near you?
Well, as you can imagine… and as Vaculik confirms, "The next period will be testing, testing, testing. Our plan – the optimistic one – is that between 2016 and 2017, the first products will be able to be delivered to customers, but still this is [an] open question."
How so?
A Travel Revolution?
Well, when he says "open," he's no doubt referring to securing the appropriate safety certifications for the vehicle and complying with regulations. And needless to say, some countries are more liberal about that than others.
Regulation and safety seems to be the real issue here. Would drivers need additional certification for flying? And once they've taken off, where and how will they fly? After all, there are no lanes in the sky.
Nonetheless, AeroMobil claims its invention could revolutionize travel. And there's no doubt that a legitimate car-plane hybrid is appealing in many ways and a solution to congestion problems.
As for the inevitable skepticism, Vaculik says, "It's not a boy toy. It's not something strange for Hollywood movies. It's something which is really necessary for personal transportation because it's more efficient. It's much more emotional, and it's much faster."
Company spokesperson, Tatiana Veber, supports that by revealing, "We got a positive feedback from several experts in avionics, who appreciated design and the technical process of transformation."
Now they just need to commercialize it – and finally make a flying car a reality for the masses.
I don't know about where you are… but here in Maryland, drivers are terrible. I'd love to escape them for a while, and take to the skies instead.
Cheers,
Martin Denholm
| | |
| --- | --- |
| | Martin Denholm boasts a wealth of experience in the financial publishing industry. Over the past 15 years, he's worked as an investment analyst, senior correspondent, and managing editor for many stock and options newsletters, e-letters and websites, covering a wide range of sectors, industries, and companies. Learn More >> |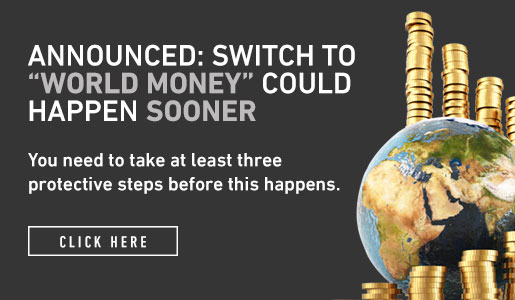 Comments (2)