It's safe to say that the month of October was wild for Lakeland Industries (LAKE).
The stock began the month with a 29% one-day gain to $9.01. Another massive one-day gain on October 13 – this time 47% – pushed shares to a 52-week high above $29.
Since then, the volatility hasn't stopped, with a mixture of large daily gains and losses.
Take a look for yourself…
Now, you wouldn't think that a company responsible for manufacturing industrial safety garments and protective clothing would see such volatility.
So what's caused such a wild ride?
Ebola Fears Ignite Lakeland Shares
In a word: Ebola.
Lakeland's business basically involves equipping any workplace where protective clothing is required.
We're talking about shirts, pants, lab coats, coveralls, etc. for companies in areas like oil, chemicals, automotive, construction, factory manufacturing, utilities, healthcare, medical labs, science labs, electronics, the military, emergency services… you get the picture.
It also involves making hazmat suits for protection from hazardous chemical or biological toxins.
Ebola definitely qualifies as hazardous.
Indeed, last week, Lakeland reported that it received orders for one million of its protective suits amid the Ebola outbreak. It said monthly production capacity for its ChemMAX and MicroMAX protective suit lines was up 50% from August 2014, and is on track for a 100% increase by January 2015.
These orders are in addition to a surge in sales for the company's hoods, gloves, and foot coverings.
As a result, the stock has surged, annihilating the S&P 500 over the past five weeks. Indeed, it's up 150% year to date, versus 8.7% for the broader market.
As you'll notice, though, the stock has trended down since hitting its 52-week high in mid-October, as investors wonder whether the recent price spike is sustainable.
You can see why…
Shares Are up, but the Balance Sheet Is Way Down
While the Ebola outbreak has boosted Lakeland's balance sheet in the short term, I don't believe the increase is sustainable in the long term.
A look at the company's latest quarterly filings tells the story…
In its most recent quarter, Lakeland experienced a steep decline in its earnings per share, compared to its corresponding performance a year earlier. How steep?
EPS tanked, falling from $0.74 last year to -$0.07 this year.
In dollar terms, the company's quarterly net income fell by $4.1 million to a loss of $0.38 million.
For the six-month period through July 31, 2014, net income also dropped to a loss of $0.38 million, compared with a $3.3-million gain a year ago.
These aren't positive trends, to say the least.
During the same quarter, Lakeland's net operating cash flow tumbled into negative territory – to -$1.9 million.
Now, while it's true that the company's cash flow will increase with the recent sales surge, the sustainability of that rise is shaky, because the driving force behind it is the fear of an Ebola outbreak in the United States – a very unlikely event.
Investors seem to be realizing this. And as Ebola fears wane, Lakeland shares will revert to the mean. And that means to levels significantly below today's price.
Avoid the hype, and protect your portfolio from needless risk.
Richard Robinson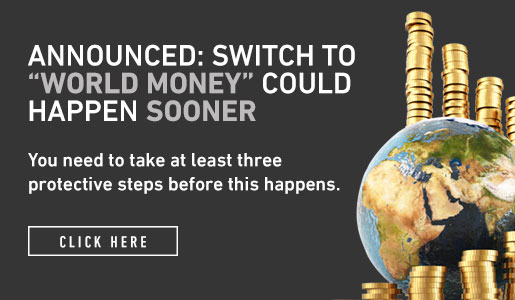 Comments (1)