The world has a big problem with small spaces.
Specifically, how we're trying to squash an ever-increasing population into the same, finite amount of space.
Think about it…
And as the population grows, where are we all going to live? Where are we going to put our increasing number of cars? (If you think the roads are congested now, I hope you don't have road rage, as it's only going to get worse.)
Needless to say, the problem is magnified in dense cities, where space is at a premium and humans are mashed together like sardines.
The "stack 'em, pack 'em, and rack 'em" approach in high-rise apartments is obviously more space efficient. But once they're full, what then? In addition, the price per square foot is often extortionate in major cities.
Fortunately, the whiz kids at the Massachusetts Institute of Technology have a novel solution to our space woes…
No More Squalid Studios
Most of us have been here at some point…
We keenly arrange to view a new apartment – often described as "cozy" or "beautifully appointed" in typical BS real estate lingo! – only to find that even the spiders are cramped for space.
Not only that, the price is $3,000 a month.
No wonder first-time buyers and renters have such a hard time climbing the property ladder.
But what if there were a way to increase the space without actually building more space?
Seems impossible, right?
Well, the folks at MIT's Media Lab have proven otherwise.
They've created CityHome – a novel innovation that they say can make a 200-square-foot space three times larger.
How?
Welcome to "Robot" Furniture
CityHome is essentially a versatile "tech island" that's able to transform an ordinary, static, studio apartment into a multi-functional space.
Want an office during the day? Just pull out a desk.
Party time? Shuffle the desk away, and you can make the living room or kitchen bigger. You can also manipulate the space by pushing the island in different directions.
Got a hot date? You can turn the place into an ambient dining room.
And when it's bedtime, you can turn it into a… you guessed it… bedroom.
And CityHome isn't just some flimsy piece of junk you'd get at a low-end furniture store… this is a high-tech innovation that works through touch, voice, and gesture control, where simple hand signals move the various parts in and out of the space.
The island is even customizable beyond that, so a resident can create extra features and apps. For example, you can change the color and effect of the lights to suit different situations.
Check it out…
Changing Places… Changing Lives… Changing the World
CityHome is the work of the appropriately named Changing Places group at MIT's Media Lab.
Its mission is to "enable dynamic, evolving places that respond to the complexities of life" and "meet the profound challenges of the future."
And that's what they've achieved here.
Using clever technology and innovation, they're maximizing otherwise one-dimensional spaces and making them multi-purpose instead.
Plus, they say it's a unique, cheaper way to create a functional living space for a fraction of what it would cost to outfit a fully furnished space.
Not to mention the space saved – and created, of course.
CityHome is just one of the projects that the team is working on to address a growing population and shrinking space.
And in a world that will see nine billion people roaming around by 2030 – with six out of 10 living in cities – it's a novel solution to the intensifying overcrowding problem. It may even tackle those exorbitant rental prices, too.
Cheers,
Martin Denholm
| | |
| --- | --- |
| | Martin Denholm boasts a wealth of experience in the financial publishing industry. Over the past 15 years, he's worked as an investment analyst, senior correspondent, and managing editor for many stock and options newsletters, e-letters and websites, covering a wide range of sectors, industries, and companies. Learn More >> |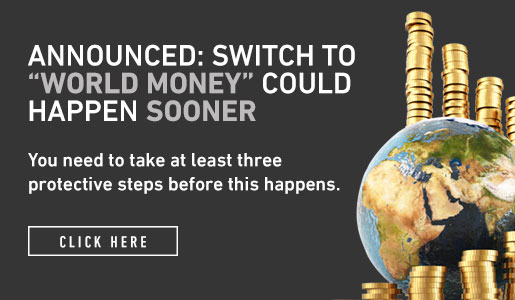 Comments (3)