Many readers have probably noticed the price of that Sunday roast has gone up… a lot.
The retail grocery price of beef spiked 4.2% from July to August. That's the largest increase since the end of 2003!
Ground beef hit an all-time record in July at $3.88 a pound, up from $3.46 a pound a year earlier. Overall, ground beef prices have soared 24% in the past two years.
The reason behind the price hikes, as I've explained before, is the western drought. Since 1951, places like Texas and California have the smallest cattle herds – currently at about 87 million head.
Adding to that, last year's calf crop was the lowest since 1949.
But there's another worrying sign that indicates even higher beef prices in our future.
Canada's Shrinking Heads
With the U.S. cattle herd at a 63-year low, beef producers are in a major dilemma.
It takes years to re-build a herd, but the demand for beef is constant.
As a temporary solution, U.S. feedlot owners have started importing cattle from Canada.
Cattle imports have risen by 40% to more than 1.1 million head of cattle. Canadian cattle farmers are taking advantage of the U.S. demand by raising prices by 28% (so far) this year.
But, because of exports to the United States, by the end of next year… Canada's cattle herd will fall to less than 11.9 million head. The beef herd, the animals used for meat (versus dairy), will drop to below four million head.
Both figures reflect multi-decade lows. In fact, Canada has the smallest overall herd since 1992 and the smallest beef herd since 1995.
Investing in Future Feasts
Importing cattle is just a temporary solution. The only long-term fix is to rebuild the country's herds, and that will take several years.
The problem is that efforts to rebuild herds have barely begun in the United States and have not started in Canada.
The U.S. Department of Agriculture (USDA) forecasts that beef prices will rise a modest 3.5% in 2015. But readers should take that forecast with a dash of salt. The USDA said beef prices this year would rise only 8%.
However, there's an excellent investment that takes advantage of the herd situation: the iPath DJ-UBS Livestock Subindex Total Return ETN (COW).
The ETN tracks an index that includes two meat commodities futures contracts – live cattle (60%) and lean hogs (40%).
With the U.S. pig population still suffering from the PED (porcine epidemic diarrhea) virus, this ETN promises gains in both parts of its portfolio.
And "the chase" continues,
Tim Maverick
Tim Maverick boasts decades of experience in the investment world. He spent 20 years at a major brokerage firm - as a trading supervisor and broker working directly with clients.
Learn More >>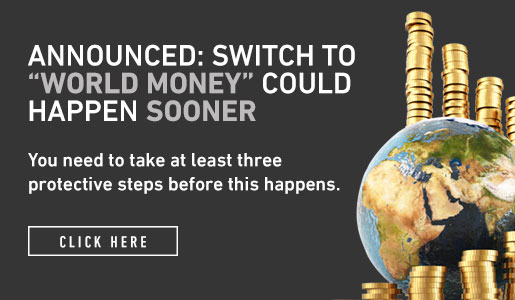 Comments (1)