With blood, guts, and even a few red meat explosions, Season Five of AMC's smash hit series, The Walking Dead, hit the airwaves last week.
As it turns out, interest in the coming zombie apocalypse is only getting hotter, as the debut episode set cable television records, pulling 17.3 million viewers.
So in the spirit of The Walking Dead, I compiled a list of five hot shot execs who are far beyond saving.
Epic failures have left each without a heartbeat, and their fall from grace won't be pretty.
A word of caution, though… this list may shock you.
1. Jon Feltheimer, CEO, Lions Gate Entertainment Corp. (LGF)
Lions Gate has been an entertainment industry darling since 2012, when it released the first installment of The Hunger Games trilogy and also acquired Summit Entertainment, the company with rights to the Twilight series.
In fact, from 2012 until October 2013, shares skyrocketed almost 350% higher.
Since then, though, Jon Feltheimer's group has struggled to live up to its own success.
The second installment of The Hunger Games trilogy: Catching Fire, failed to move share prices, and the latest installment of a once-profitable franchise, The Expendables 3, bombed at the box office.
With no new films to speak of, Lions Gate is relying on the final chapter of The Hunger Games to stop its current slide (shares are down 20% from their peak).
Top it all off with a lawsuit from Boardwalk Empire actress Paz de la Huerta, and it looks like Feltheimer's days are numbered.
2. Michael Corbat, CEO, Citigroup Inc. (C)
If you thought the situation was grim for Walking Dead's post-apocalypse survivors, then you haven't seen Citigroup lately.
Consider this: The United States' third-largest bank, which actually makes a majority of its income from foreign markets, is pulling its business out of a whopping 11 different countries.
CEO Michael Corbat calls it a strategy to "simplify the firm's international division," according to Industry Leaders Magazine, but the reality is that Citigroup has far too many unprofitable ventures in up-and-coming markets.
Additionally, Co-President Manuel Medina-Mora – who many saw as the future CEO – is being forced out by the board after extensive fraud was uncovered in his Mexico unit. That's bad news for Corbat, who could be next on the chopping block.
3. Muhtar Kent, CEO, Coca-Cola Company (KO)
As America slowly, reluctantly faces its obesity epidemic, Coca-Cola has been faced with a daunting task: Continue selling soda to people who don't want to be fat anymore.
As John Sicher, Publisher of Beverage Digest, put it, "Carbonated beverages are in precipitous decline. The obesity and health headwinds are difficult and getting stronger."
In response, Coke has made a few interesting (read: desperate) moves.
First, the company announced its collaboration with Keurig Green Mountain (GMCR) to put Honest Tea products in K-Cup packs. While tea may indeed be a more sustainable beverage than soft drinks, it's hard to imagine it replacing Coca-Cola.
Next, Coke decided to resurrect Surge, a brand that lasted just six years after its initial launch, and sell it exclusively on Amazon.
Coke claims that it brought Surge back "in part" due to "a passionate and persistent community of brand loyalists," but that sure sounds like a last-ditch cash grab to me. If it doesn't work, CEO Muhtar Kent is as good as dead.
4. John Paulson, Founder, Paulson & Co.
John Paulson is known as one of the most aggressive hedge fund managers in America, and it's made him a billionaire. But this time, it looks like Paulson's aggression is coming back to haunt him.
His hedge fund, Paulson & Co., placed a huge bet on a tax inversion strategy and bought nearly 28 million shares (just under 5%) of Irish biotech company, Shire (SHPG).
Unfortunately for Paulson, the company planning to acquire Shire has now reconsidered its bid because of new tax regulations that make the deal – and the tax inversion – less attractive.
The news sent Shire plunging, with shares losing 23% on the London Stock Exchange on Wednesday. To put that into perspective, Business Insider reports that Paulson suffered $782.8 million in paper losses in just one day when the news broke. That's a gruesome figure, and it could prove to be the end of Paulson.
5. Jonathan L. Steinberg, CEO, WisdomTree Investments (WETF)
WisdomTree has built its business as an ETF sponsor and index developer, and share prices are up 163% since the firm launched its first ETF in 2006 – but that doesn't tell the whole story.
You see, WETF shares peaked last December and have been on a brutal slide since then, losing 40% of their value in 10 short months.
On top of that, new investment vehicles like Acorns and Motif Investing are changing the way people think about retail investing. Motif allows user to essentially build their own index for one small fee, thus cutting out the ETF middle man. It's a game-changing technology that could end up being the kill shot to ETF providers like WisdomTree and its CEO, Jonathan Steinberg.
Onward and Upward,
Robert Williams
| | |
| --- | --- |
| | In addition to once being a full-time trader of equities and equity derivatives, Robert has also served as the lead financial analyst for a Forbes top-50 private corporation and as an analyst for an institution whose endowment is among the largest in the world. Learn More >> |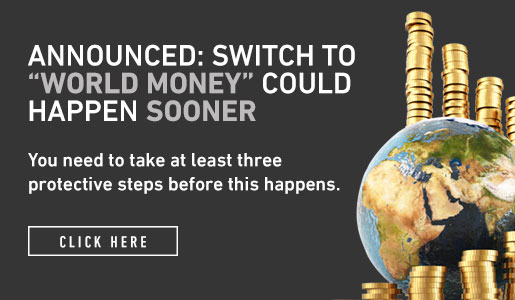 Comments (2)