For months, Democrats have justified Obama's unpopular policies with his personal popularity in the polls.
Even when Americans expressed personal disgust with Obamacare, they still said they liked Obama himself.
But consider those days officially over…
Americans are officially fed up with the president. And with the major midterm elections less than 30 days away, the Democrat party is crumbling fast.
Obama is hated by so many that even some Democrats are publicly distancing themselves from the Commander-in-Chief… and demanding his immediate resignation.
False Hope
Obama's situation is what pollsters call a "dead-cat bounce," a term used on Wall Street to describe a stock in decline that has a momentary reversal.
In essence, "even a dead cat will bounce if it falls from a great height," and Barack Obama started his presidency in the stratosphere.
And despite his declining popularity, he did experience a momentary improvement in the polls when he ordered the Navy and Air Force to begin bombing Iraq and Syria in his feckless campaign against ISIS.
But that didn't last very long. When results showed his efforts to be ineffective, his numbers sunk again.
Putting his popularity into perspective, Obama's numbers are lower than those of both George W. Bush and Bill Clinton (directly after he admitted to the Monica Lewinsky affair).
It seems as though all of the president's failed policies are catching up with him, and both Democrats and Republicans are ready to kick him out of office. They, too, are learning that all of his promises and charisma mean nothing now that America is in ruins.
Predictably, Obama's problems are worst with Republicans. As Gallup explained in the commentary on its recent poll: "A majority of Republican registered voters, 58%, say they will be sending a message of opposition to Obama with their vote this fall. In contrast, 38% of Democratic voters say they will support the president. Rather than supporting Obama, most Democrats, 53%, say they won't be sending a message with their vote."
This determination to send a message is what really frightens elected officials. You see, the prospect of reverse coattails could swing the U.S. Senate dramatically in the GOP's favor.
Here's what Gallup says about Democrat voters: "Democrats are a bit less likely now (38%) than in 2010 (45%) to say they will be sending a message of support to Obama, while Republican opposition to the president is the same."
Nonetheless, both parties have lost hope in the president.
Six Years of Damage
We know the American people are suffering, but let's be honest: Six years as president hasn't been good to Obama, either. His hair is now grey, the lines on his face have deepened, and you can't help but believe he's in way over his head.
Vladimir Putin has run rings around him during the Ukraine crisis. After cheering his orders to have the military leave Iraq, he's now slowly stepping back into the quagmire (as a result of his policies making matters worse on the ground).
Afghanistan is a mess, and although we're still leaving, it very well could look as stable as Iraq six months after our exit.
Meanwhile, Obama has tried to befriend China, and that country has made a mockery of him in the eyes of Asian leaders. The United States used to sail the South China Sea, and our Navy controlled it. Now, the Chinese are pressuring their neighbors out of historically settled maritime borders.
It's never ending… North Korea is continuing to stockpile missiles and nuclear bombs. Africa is a hot bed of the Ebola virus, and after promising the country it would never come here, we're witnessing quarantines and panic in Dallas, Texas.
In hindsight, maybe Barack Obama shouldn't have bragged so much about his high standings in the polls. The reason the cat bounces is because it's dead (just like America's hope in Obama).
Your eyes on the Hill,
Floyd Brown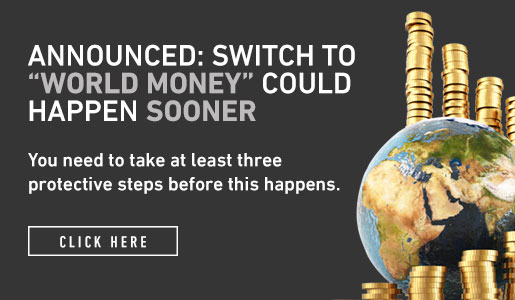 Comments (19)