Today, renewable energy is more prevalent in the public consciousness than it was just a decade ago.
But despite strong public and political support, the financial viability of green energy sources just hasn't developed.
The pros and cons of solar power have been particularly tumultuous. Some doubt whether it will ever become a major source of power in the United States.
On the one hand, complete and continued support from the federal government, coupled with an excess of supplies needed to build infrastructure, has given solar a successful boost recently.
At the same time, though, the Obama administration just might have shot itself in the foot…
You see, a new policy is about to make it more expensive for solar companies to get the materials they need to build the industry.
Let's look at both sides to see where solar power lands today.
The Sunny Side
First, the good news… solar power has gotten a huge boost in just the past four years.
U.S.-installed solar power capacity has increased six-fold since 2010, with half of that new capacity coming from net-metered solar panels built on top of homes and businesses.
Plus, installations are forecast to increase another 38% this year.
The chart below shows a significant increase in the four major types of solar power generation:
On top of that, the cost of generation has started to drop.
Recent research from Lazard, an investment bank, shows that since 2009, the cost of unsubsidized generation from a large photovoltaic solar power plant has plunged by nearly 80%. In real dollars, that means the cost dropped from $323 per megawatt hour to only $72 per megawatt hour.
In areas of the country with abundant sunshine, this new lower cost becomes comparable to the cost of natural gas-fired power plants.
And there's more good news, as Lazard forecasts that the cost of solar will fall to $60 per megawatt hour by 2017.
A key reason behind this cost decrease comes directly from China, where over-investing in solar module manufacturing created a glut in the global market.
These numbers led Lazard's George Bilicic to say to The Financial Times, "The economics of alternative energy have changed dramatically in the last decade."
But will this good weather last?
Clouds on the Horizon
All those numbers I mentioned above look impressive until you consider that solar power still only generates less than 0.25% of all U.S. electricity.
Unfortunately, much of the growth in solar power capacity is due to governmental policies and likely won't be sustainable when the political climate shifts.
You see, the Federal Investment Tax Credit for solar projects was 30%, but that's scheduled to drop to only 10% by the end of 2016.
Plus, solar subsidies and government mandates in 29 states will probably go by the wayside due to budget constraints.
And, oddly enough, the "green" Obama Administration has thrown another wrench into the solar works with its imposition of import duties on Chinese and Taiwanese solar panels.
GTM Research figures show that the cost of Chinese panels in the United States will be $0.78 per watt in the second half of 2014 versus only $0.71 per watt in the first half. That shift is due in part to the new import duties.
Bottom line? Thanks to technological advances and Chinese overcapacity, solar power is finally becoming competitive with other energy sources. But one of the main obstacles to its continued growth in the United States may ironically be solar's biggest cheerleader – the federal government.
And "the chase" continues,
Tim Maverick
Tim Maverick boasts decades of experience in the investment world. He spent 20 years at a major brokerage firm - as a trading supervisor and broker working directly with clients.
Learn More >>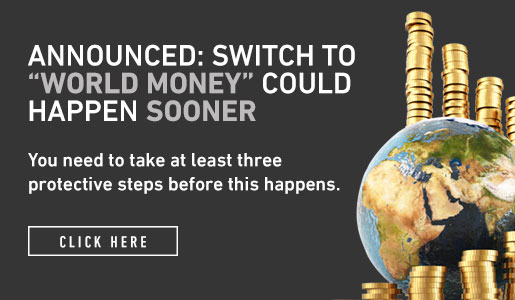 Comments (1)