In our increasingly virtual world, the idea of "ownership" is developing a new meaning.
We spend thousands of dollars on books, music, and apps that we can never actually touch. And a single technical issue or administrative error can wipe them all out in an instant.
It's a terrifying concept, especially when you relate it to the world of finance.
Even gold ­– which is supposed to represent the most reliable asset of all – is dangerously close to becoming completely intangible.
If the trend continues in this direction, it could lead to a total breakdown of the world's trust in the precious metal.
The Phantom Bricks
When the SPDR Gold Shares (GLD) hit the market in 2004, it was touted as the way to own gold without having to deal with the physical logistics of holding the metal. This exchange-traded fund (ETF) issues paper shares that are supposed to be backed by actual gold bullion held in a vault in London.
However, many don't believe the gold bullion in this ETF really exists, because you can't redeem your shares for the gold you supposedly own or have it delivered and stored somewhere else.
Instead, you must have faith that your gold really exists. And that the billions of dollars' worth of trading that goes on each week in the GLD is actually backed by millions of ounces of gold.
For the record, I don't share this belief.
I mean, why should the ETF be backed by actual gold?
The people who trade the GLD aren't necessarily looking to own gold, but rather to "play" the movement in gold prices.
Even worse, as an options trader, I find it appalling that the ETF allows options, which are a derivative that further expands the notional value of the ETF and its holdings.
Luckily, there's a much more reliable way for you to hold gold that allows you to truly own physical bullion, while still not having to deal with storage.
The Real Thing
Sprott Physical Gold Trust is an exchange-tradable trust that's actually held in a vault under the custody of the Canadian government.
The Trust trades in New York on the Arca Exchange under PHYS and in Toronto under PHY.U. The management fee is slightly higher than the GLD, but negligibly so.
It also offers two features that GLD can't.
For one, it can't be lent out for any reason, and every share issued is backed by the real thing – all the time.
With the Trust, you know you own real gold because you can redeem your shares for actual bullion once a month if you want. The custodian can deliver the bars anywhere in the world, as long as an armored car service is available.
Also, because of the nature of the physical holdings and the limited issuance of shares based on those holdings, the Trust can actually trade at a premium to the price of gold. This offers a little more upside than GLD, which theoretically has to match the actual price of gold.
On top of that, because Sprott is a trust, it qualifies for special capital gains tax treatment if you hold shares for more than a year, versus the 28% tax that's typically applied against most precious metal ETFs and physical gold coins.
Of course, you should always double check this with your tax advisor.
In this age of derivatives, assets that may not be real, and financial shenanigans that tend to be revealed at times of crisis, it's good to know that real assets do exist and can be traded with confidence.
If you're looking to own gold and not just to "play" it, then the Trust is a great option to look into while prices are depressed.
And "the chase" continues,
Karim Rahemtulla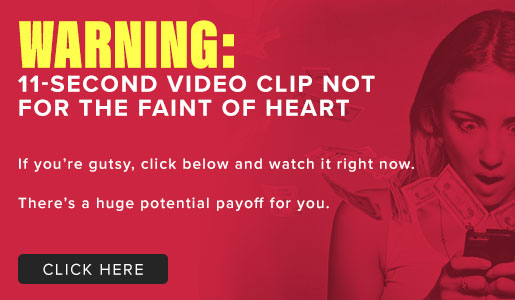 Comments (2)