"Buy land, they're not making it anymore," said Mark Twain. The humorist's words still ring true, especially in regards to farmland…
Food and farming is a growing business for sure.
The United Nations' Food and Agricultural Organization reports that food prices increased by more than 100% since 2003.
And certain crops did even better. U.S. corn prices, for example, tripled between 2005 and 2012.
Part of the food price rise is due to the shrinking amount of land per capita. Over the past 50 years, half of the farmable land was lost to a rising population.
This has prompted many investors to "plant" money directly into farmland.
A Fertile Investment
Conditions are perfect for a green farmland investment.
The average price per acre of farmland in Iowa jumped by 60% between 2007 and 2012.
Last year alone, farmland returned nearly 21% in total appreciation and income, according to the National Council of Real Estate Investment Fiduciaries.
Famed commodities investor Jim Rogers doesn't think the run-up is over yet, either. As he told CNBC in March, "I'm still wildly optimistic about the future of agriculture worldwide."
But one doesn't need to be a sophisticated or well-heeled investor to break into farmland. There are some investments that can be bought as easily as any stock…
How to Break Ground
With farmland, land-owning agricultural stocks are the way to go.
Limoneira (LMNR), for instance, is a California company that owns nearly 11,000 acres and water rights in the state. The company is one of the largest providers of lemons and avocados in the United States.
And then there's Alico (ALCO), a Florida company that's one of the largest private landowners in the state, with over 130,000 acres. The company owns citrus groves along with sugar cane and cattle farms.
New developments are also blooming in the farmland field.
In the past year, two farmland-owning companies launched publicly traded real estate investment trusts (REITs): Gladstone Land (LAND) and Farmland Partners (FPI).
Gladstone, which just recently converted to a REIT, owns acreage in California, Florida, Arizona, and Oregon. Its business model is to rent farmland on a triple-net lease basis. That is, the farmer maintains the property while paying rent to Gladstone.
Farmland Partners has been on the move since its initial public offering in April. At the time, it only had a portfolio of 7,300 acres in Nebraska, Illinois, and Colorado. But the company went on a $50-million buying spree and added another 20,900 acres of farmland to its portfolio, including land in both Nebraska and Louisiana at an average of only $2,500 an acre.
Plus, the company is believed to be in the market for another $50-million worth of farmland.
All of these companies offer investors good exposure to agricultural land. Investors should think of land investment like owning a hard asset, such as gold – only with cash flow.
And "the chase" continues,
Tim Maverick
Tim Maverick boasts decades of experience in the investment world. He spent 20 years at a major brokerage firm - as a trading supervisor and broker working directly with clients.
Learn More >>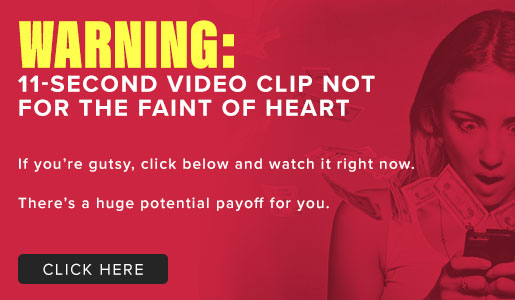 Comments (1)