If you listen to some Republicans talk, you'll quickly realize that they think a GOP Senate majority is in the bag. These mostly D.C.-based prognosticators already have Harry Reid packed up.
But their commentary is wishful thinking.
The polling shows a much closer race for the Senate than either side is comfortable with. The races in Arkansas, Louisiana, Georgia, Alaska, Kansas, Kentucky, and North Carolina have razor-thin margins.
Meanwhile, Democrats still have the power to rake in nearly unlimited money because they control the Oval Office. On September 15, Barack Obama held his 84th fundraiser of the 2014 election cycle.
So the fact is, if the Republican elites in D.C. want to capture the U.S. Senate, they're going to need everything to come up aces.
Several Democratic Advantages
Part of the GOP's problem is that Obama and his handlers have become experts at selling access. Consider this: The ticket price for access to the President was a cool $100,000. And this marketing program has worked wonders.
The wealthy and well-connected are funneling money in record numbers… and with a money advantage comes a media advantage in battleground states.
Since September 1, Democrats have bought $109-million worth of TV spots. This amount dwarfs what's being spent by the underfunded Republicans.
On top of that, Republicans are employing a high-risk strategy. You see, instead of working with the Tea Party, the elites who run the GOP from D.C. have systematically spent their money to defeat conservatives in primary battles.
For example, in conservative states such as Alaska and Mississippi, moderate Republicans spent lavishly to defeat grassroots favorites. Thus, what should have been an easy road to a Senate majority has been complicated by this top-down Republican campaign.
At this point, the elites in D.C. – led by Karl Rove and his committee, American Crossroads – are making a final push to funnel more money into the races. I hope the strategy works. The natural advantage for the GOP would've been embracing the excited grassroots activists. After all, it was this grassroots enthusiasm that helped them capture the House of Representatives in 2010.
Of course, John Boehner has been no help either, as his strategy of working with Obama has depressed the grassroots even more. Boehner has consistently isolated the Tea Party voices, and he has strengthened the position of moderates in the GOP caucus.
Heck, just this week, Congress passed a bill giving Obama a blank check to go into Syria, and this has Tea Party and Libertarian-minded conservatives in a funk.
So, when you look at everything in totality, you see that the GOP is far from a lock to take control of the Senate this fall. We can only hope that the GOP doesn't sink its own hopes of controlling Congress.
Your eyes on the Hill,
Floyd Brown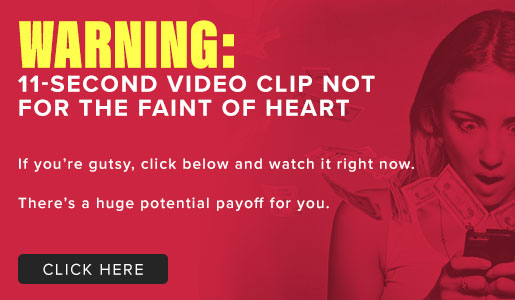 Comments (1)