In the heart of the English countryside, engineers are quietly pioneering a revolution in aeronautics technology.
Specifically, they've designed a new type of quadcopter drone that's breaking new ground in terms of stability, reliability, movement, and versatility.
Indeed, it's able to carry heavier loads, while also boasting greater maneuverability than helicopters.
How is this possible?
Well, because it's the work of a helicopter pilot himself – Chris Malloy, Managing Director of Malloy Aeronautics, Ltd…
Not Just a Bike… A Hoverbike
Malloy epitomizes the entrepreneurial and innovative spirit…
"I've always been one to look at designs and see how I can make them better. And when I got my helicopter license, I realized that the helicopter as a design has a lot of improvements that need to be made, such as safety and reliability. They're very complex machines, and my goal was to see where we could strip away the complexity and increase the safety."
How has he done this?
With something called the Hoverbike.
Yep… that's pretty much like it sounds. A "flying bike."
Malloy and his team have designed a quadcopter drone that lays the foundation for a more ambitious advancement of this technology.
Right now, their scale model is one-third the size of its finished product – one that's proving popular and successful in the industry.
Take a look…
Indeed, revenue from it is helping fund the next level of the project…
Manned or Unmanned? How About Both…?
Right now, the Malloy team is constructing the full-scale prototype of its Hoverbike – and plans to conduct flight tests in the coming months.
Initially, the goal is to launch it as an autonomous, unmanned aerial drone.
But the beauty of the design is that it can switch from an unmanned vehicle to one piloted by a human.
Indeed, if unmanned tests are successful, Malloy plans to file for aviation certification, in order to allow manned tests to take place.
As Malloy's Director of Sales and Marketing, Grant Stapleton, says, "This Hoverbike is a helicopter. It takes off like a helicopter, it flies and lands like a helicopter. It's designed to fly to an altitude of over 9,000 feet and do so at over 100 knots."
As such, it's subject to the same strict testing and approval procedure as a helicopter.
But the team says its Hoverbike actually has a safety advantage over a conventional helicopter.
Malloy states, "The helicopter is inherently complex; the Hoverbike is very simple. So from a complexity issue the Hoverbike is safer. Rotor-strike is a major issue with helicopters, [but] this eliminates rotor-strike by protecting the propeller blades from the ground and other airborne obstacles. And it's built to be robust and flown in environments that a typical helicopter would have trouble with."
The Malloy team's drone is just one of many advances being made in this field. And it's one that's open to all innovators and designers, too.
Case in point: Our own Head of Video Production here at Wall Street Daily, Andrew Robinson, has built his own drone from scratch. And he strapped a GoPro camera onto it to take this image above Baltimore.
Cheers,
Martin Denholm
| | |
| --- | --- |
| | Martin Denholm boasts a wealth of experience in the financial publishing industry. Over the past 15 years, he's worked as an investment analyst, senior correspondent, and managing editor for many stock and options newsletters, e-letters and websites, covering a wide range of sectors, industries, and companies. Learn More >> |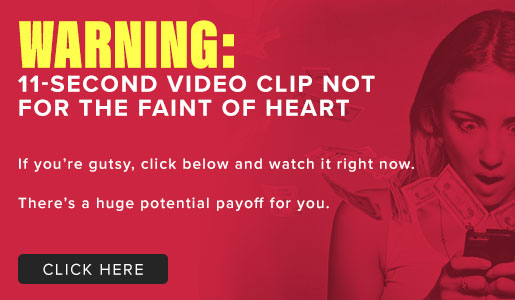 Comments (4)