Anti-theft technology has evolved to the point where it's virtually impossible to steal a new car.
In fact, immobilizer technology (standard in all new cars) has all but eliminated casual car theft.
Crooks, however, are striking back.
In today's column, I'll reveal two ingenious ways car thieves are outsmarting the system, along with the one company determined to thwart them.
American car theft has dropped 65% since it peaked in 1991.
More than anything, immobilizer systems have led to the historic reductions.
Such systems prevent cars from starting without the primary smartkey.
The advent of immobilizer systems, in effect, drove every low-end car thief – the ones who could steal a car with a screwdriver – out of business.
The craftiest bandits, however, just cracked the code. That is, they know how to work around this new anti-theft technology.
Here are the two strategies that master thieves are successfully employing to pinch cars these days…
Secret #1: The Dummy Key. For this scam to work, criminals must really "look the part." The con involves waltzing into a car dealership and test-driving a new vehicle. Typically, an expensive one!
Instead of giving the smartkey back, the criminal will hand over a dummy key to the salesman. At night, he returns with the real key and drives the car off the lot.
Secret #2: Leveraging Credit. A good criminal will always have a fake ID (with plenty of backup) at their disposal. One of the things they do with such an identity is "purchase" cars on credit, and then never make a payment.
By the time the vehicle is reported as stolen, the car has already been stripped for parts or loaded into a shipping container for resale overseas. This is where thieves have gained a particular edge on the legal system…
It's estimated that fewer than half of stolen cars are ever recovered, compared to a 60% recovery rate back in the 1980s.
Dude, Where's My Car?
LoJack Corporation (LOJN), a manufacturer of car-tracking technology, has been on the frontlines of the war on auto theft since 1986. In full disclosure, I'm a LoJack customer myself, which means one of its radio transmitters is hiding inside my car.
If my car ever gets stolen, I have an infinitely better chance of recovering it before it ends up on a container ship.
The technology is pretty simple, actually.
Once I report the car as stolen, the local police department will send an activation code to the car's transmitter, which begins broadcasting a homing signal.
LoJack has deals with about 1,800 law enforcement agencies in 30 states and the District of Columbia.
But that's not why I'm presently bullish on the company.
LoJack – a $69-million micro-cap company – just partnered up with GPS navigation company, TomTom, in an effort to penetrate the lucrative fleet management niche of the automobile market.
It's essentially diversifying its business.
By marrying its car-tracking technology to TomTom's navigational systems, LoJack can help companies manage fleets of up to 5,000 cars. Its telemetry is able to pinpoint a vehicle's location, optimize fuel costs, schedule maintenance, and protect against theft… all from a smartphone app.
Bottom line, the size and scope of the fleet management niche of the car market is quite vast. So even if LoJack feasts only on the scraps, the impact could still lead to a stock double. Such is the charm of micro caps.
Onward and Upward,
Robert Williams
Founder, Wall Street Daily 
| | |
| --- | --- |
| | In addition to once being a full-time trader of equities and equity derivatives, Robert has also served as the lead financial analyst for a Forbes top-50 private corporation and as an analyst for an institution whose endowment is among the largest in the world. Learn More >> |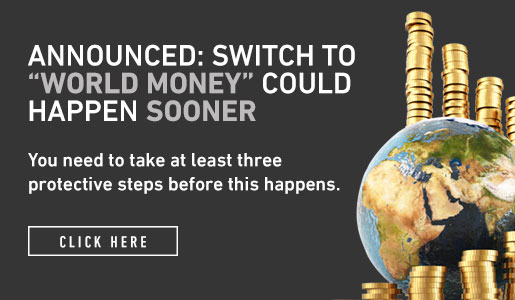 Comments (2)