In today's low-interest rate environment, it's tempting to enter a position in just about any stock with an attractive dividend yield.
If the company has been in business for the better part of the last century and has a widely recognized brand, then a long-term investment can seem like a great idea.
But when you're picking stocks for your income account, it's crucial to look beyond the headlines. A savvy investor will figure out what's actually going on with the company, as well as the broader industry. After all, uncovering hidden risks can be just as important as finding an attractive dividend yield.
With that in mind, I want to take a look at a stock that sports an attractive yield and has blasted as much as 2,000% higher since November 2008.
Best of all, it's even trading at a discount to early 2014 prices.
As good as it sounds on paper, though, this firearm company is a perfect example of an investment that could leave your portfolio in critical condition.
Politics Leads to a Meteoric Rise
The firm in question is Sturm, Ruger & Co. (RGR).
In November 2008, RGR stock hit a low of $4.04. It then embarked on a five-year, 2,000% run that ended in January 2014 when the stock peaked at $85.93.
What caused investors to aggressively buy shares and send this stock sharply higher? The Obama administration.
You see, when Barack Obama took office in January 2009, he made it clear that gun control would be an important priority for his presidency. Gun enthusiasts became worried about their ability to purchase firearms, and this triggered a sharp increase in demand.
Then, in December 2012, the Newtown, Connecticut school shooting reignited the gun control debate. Obama once again made a concerted push for tighter gun control, and gun sales moved even higher.
This incredible demand for firearms produced a three-fold increase in revenue for Sturm, Ruger & Co. over the past six years. As a result, the company reinstated its dividend payment in 2009, at just under $0.10 per quarter. By the fourth quarter of 2013, the company was paying a $0.58 quarterly dividend to shareholders.
Unfortunately, the most profitable days for Sturm, Ruger & Co. appear to be in the rearview mirror.
Following its tremendous advance, RGR has been extremely volatile in 2014. And while gun control is still a polarizing issue in the media, it doesn't appear that Washington has enough momentum to enact significant change anytime soon.
RGR Is Trending Bearish
Without the fear of new restrictions, gun enthusiasts have stopped purchasing as many firearms, and revenue has declined for Sturm, Ruger & Co.
In the most recent quarter, the company reported a 14.4% drop in sales, which lead to a sharp decline for the company's stock. Competitor Smith & Wesson (SWHC) also disappointed investors, reporting a 23% decline in sales and a 45% drop in profit.
Still, Sturm, Ruger & Co. has a relatively high dividend yield that's currently listed at 3.6%. On the surface, this is pretty attractive. But it's important to note that the company pays a variable dividend based on quarterly profits, and each of the last four payments have been sequentially smaller as profits declined.
Unless the company experiences a dramatic turnaround in sales, these dividend payments are likely to continue falling.
So even though it may be tempting to pick up shares of RGR right now, the stock still looks extremely vulnerable. Analysts have been steadily trimming their profit expectations, and the shares are in an established bear trend.
The bottom line is that the risks for this stock are overwhelming, and the potential for returns are very slim. If you still own RGR in your income account, now is a good time to take profits off the table. And if you're considering buying the company because of the attractive dividend yield, please be aware that the dividend payment is likely to shrink over the next several quarters.
Regards,
Zach Scheidt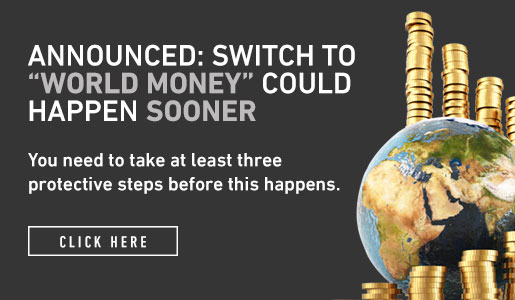 Comments (2)