Chocolate and nuts are a match made in heaven. Too bad these two are going down together.
Rising chocolate candy prices are being compounded by major issues in the nut industry. The crunchy goodness in your favorite treat has a significant effect on the price of chocolate candies and the confectionary companies that produce them.
A Sticky Situation
In early July, I warned readers that higher prices for their favorite chocolate treats were imminent. Sure enough, at the beginning of this month, two giants in the industry – privately held Mars and Hershey (HSY) – raised the cost of their confectionaries.
Mars, the most profitable chocolate company in the world, raised the average price of its products by 8%, the first price hike for the company since 2011. Hershey, the sixth-most profitable, pushed up its average product price by 7%. These raises are very conservative considering that the overall cost of producing a chocolate candy bar has surged 35% since the start of 2012.
And this is just the start of the trend. The third-largest company in the chocolate candy business, Nestle SA (NSRGY), said there will be "pricing action." Mondelez International (MDLZ), which owns Cadbury and ranks No. 2 in the world, remains mum, for now.
As I reported before, the obvious culprit behind the rising costs is the jump in cocoa prices to over $3,200 a ton. That's the highest level seen since July 2011. The price of cocoa continues to soar as supplies from the Ivory Coast and Ghana, the two biggest cocoa producers, dwindles for the third consecutive year.
It's likely that both companies will either join Mars and Hershey in raising prices, or shrink their candy bars to remain profitable.
Adding Nuts to the Mix
Now, confectioners have chocolate's perfect partner to worry about, too. The price of some nuts is going, well, nuts.
First are almonds, those delectable little surprises in Hershey's Nuggets and Mars Snickers Almond bars.
California is responsible for 80% of global almond supplies, a $5-billion market. But the all-encompassing drought in the western United States has pushed the price of almonds to a multi-year high.
The almond price ended the harvest season at $3.45 a pound, the highest level since 2005! And nut specialists say that another dry winter would be a disaster for almond production. A likely occurrence since the El Nino weather phenomenon, which normally brings increased rainfall to the West Coast of the United States, has been downgraded from a 70% possibility to a 50% possibility of occurring.
Then there are hazelnuts, a key ingredient in Cadbury's Whole Nut bars.
A severe frost earlier this year in Turkey, which produces 70% of the world's supply of hazelnuts, has caused hazelnut prices to soar by 60% to a 10-year high at $10,500 a ton. That's a major price hike compared to only $6,500 a ton back in February.
Stay Away From Strangers With Candy
All of this adds up to not only rising prices for consumers, but very difficult times for the candy makers. Rising nut prices are contributing to the headache already caused by cocoa for the large chocolate companies trying to rein in their production costs.
A headache, I might add, that will likely continue into next year.
In mid-July, Hershey President for North America, Michele Buck, owned up to the not-so-smooth future, saying in a press release, "We expect significant commodity cost increases in 2015."
Bottom line, investors should avoid chocolate companies until these commodity cost pressures abate.
And "the chase" continues,
Tim Maverick
Tim Maverick boasts decades of experience in the investment world. He spent 20 years at a major brokerage firm - as a trading supervisor and broker working directly with clients.
Learn More >>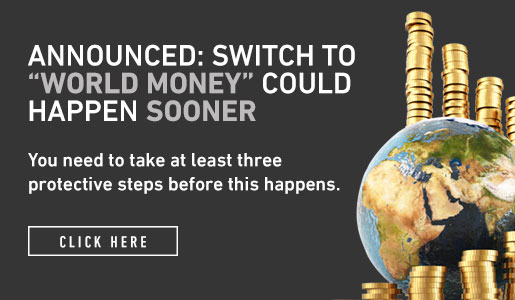 Comments (1)