As everyone knows by now, the Islamic State beheaded an American journalist, James Foley, early this week.
The terrorist group videotaped and broadcast the gruesome murder as a warning to Americans, threatening to kill a second journalist if Obama continued his military action against IS.
But it appears that the Islamic State underestimated the backlash the killing would inspire.
Rather than being cowed by the barbaric act, the United States and its allies have shown they're prepared to exterminate the terrorist group and remove any further threats to citizens of peaceful nations.
You see, the United States was already on high alert after IS threatened to launch an attack on American soil. And now, several Western European nations are concerned that people who left to train in Syria and Iraq could return home and commit acts of terror on their home country's soil.
Thus, in the wake of Foley's execution, Obama affirmed that the United States "wouldn't scale back its military posture in Iraq," according to ABC News. Meanwhile, both Britain and France announced that they intend to step up their military action.
Perhaps the Islamic State has finally made a critical error.
Back to the Desert
We've been talking for weeks now about the possibility that the United States would re-enter Iraq.
And if any doubt remained about further involvement, it was erased as soon as the video of Foley's death went public.
The president immediately pledged to continue attacking IS in Iraq and, according to ABC News, he called the group a "cancer" that threatens the entire region. Florida Senator Marco Rubio, meanwhile, said that the execution was "the clearest indication to date that ISIL has declared war on the United States."
Consequently, Obama says he is considering sending more troops to Iraq. At this point, the decision seems all but inevitable. The threat from IS has become too apparent for the president not to act. Luckily, he seems to understand that.
"We will be vigilant, and we will be relentless," Obama said, as U.S. airstrikes continued to bombard strategic IS positions.
Meanwhile, even Germany is considering sending arms to the Kurds. Germany's foreign minister, Frank-Walter Steinmeier, said that the Islamic State poses an "existential threat" to the whole Middle East, and he stated plainly that "in Germany and in Europe, we cannot be indifferent."
As The New York Times notes, this is a powerful gesture from Germany, a country that has been hesitant to invest more than humanitarian aid in any conflict outside of its borders since World War II.
Yet it's not all that surprising, given the direct threat the Islamic State poses to the West – particularly from the number of foreigners who have joined IS.
The Fatal Flaw
In recent months, it became clear that the Islamic State was brimming with confidence.
Of course, there's good reason for that. The Islamic State's rapid conquest of much of Iraq and Syria has been shocking. Meanwhile, its barbarism belies the group's organization and attention to detail.
But it seems that hubris has finally caught up to IS.
By killing James Foley, the Islamic State finally forged a bond between the Western World, and likely provided the catalyst for its own destruction.
In Pursuit of the Truth,
Christopher Eutaw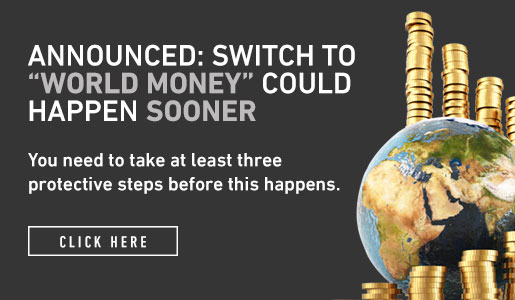 Comments (17)