Russian President Vladimir Putin announced that he will meet with Ukrainian President Petro Poroshenko, as well as European Union officials, next week.
The announcement comes as Ukrainian troops continue their advance on Donetsk, the rebel-controlled city in Eastern Ukraine. Recent advances, aided by volunteer battalions, have helped Ukraine regain some of the territory controlled by the pro-Russian fighters.
But the losses have been significant for both sides in the conflict. Recently, pro-Russian rebels attacked a convoy of Ukrainian refugees, leaving no one alive. The attack took place near Luhansk, a city that has descended into chaos since being overtaken by Russian separatists.
The New Zealand Herald reports that Luhansk has been without electricity, running water, or phone connections for more than two weeks now, and authorities are fearful of a food shortage and the rapid spread of infectious disease.
Despite the dire conditions, though, Putin's upcoming meeting with European officials offers a glimmer of hope for a lasting resolution.
The Season is the Reason?
The meeting, to take place this weekend, marks the first time that German Chancellor Angela Merkel will visit Ukraine since the uprising started last year.
Previously, Vladimir Putin had refused to acknowledge EU leaders, especially following the Union's decision to join the United States and place strict economic sanctions on Russia. On top of that, Putin has not met with the Ukrainian President in nearly two months.
Therefore, this weekend's meeting represents a step forward for a potential diplomatic solution, even if that solution still seems far off.
You see, at this point, it's clear that both sides should have a vested interest in ending the conflict and returning to relative normalcy.
For Poroshenko, the need to quell the violence and keep his people safe has grown substantially. The United Nations reports that nearly 344,000 people have been forced to flee their homes… and the deteriorating situation in rebel-held cities like Luhansk is only accelerating this problem.
Meanwhile, the ongoing conflict is taking an economic toll on Kiev. Russia's ban on food imports directly affects Ukraine, as Russia is the largest market for Ukrainian goods in the world.
For Russia, it's possible that the increased sanctions, particularly from the EU, are beginning to take a toll on the economy. And even though it's the neighboring countries that rely on Russia for natural gas, particularly in winter, Putin won't want to lose such a massive income stream, either.
Obviously, the two sides remain very far apart in the current conflict. But this weekend's upcoming meeting could be a sign that a solution is within reach.
With that in mind, I'll be sure to keep you updated on the outcome of Putin's meeting with EU leaders and President Poroshenko.
In Pursuit of the Truth,
Christopher Eutaw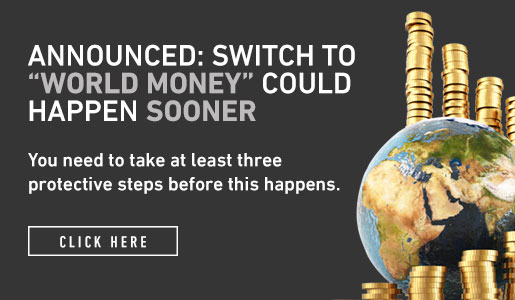 Comments (2)