Warren Buffett popularized the notion of investing in "cigarette butt" stocks. That is, extracting one last "puff" of value out of discarded stocks trading below liquidation value.
Well, get ready to put a new spin on the term.
Based on breaking research out of South Korea – published just days ago in the journal Nanotechnology – actual cigarette butts could end up becoming savvy investments.
No joke.
Recycling these toxic, non-biodegradable cigarette filters could prove to be highly disruptive to multiple end markets.
And there's one company in particular you'll want to put on your radar.
What Were They Smoking?
Don't ask me how the researchers came up with the idea. But they did. And when they put it to the test, they found that used cigarette filters, particularly Marlboro Light Golds, make great supercapacitors.
For those unaware, supercapacitors, which are also known as ultracapacitors, are an electrical storage alternative to batteries. They're often used in hybrid cars and buses, as well as wind turbines.
They charge faster, deliver power quicker, and last longer. Plus, they're safer than traditional batteries because, instead of housing toxic chemical reactants, supercapacitors rely on a sort of static electricity for storing power.
Or as Michael Sund, Vice President of Maxwell Technologies (MXWL), once put it, "Ultracapacitors are kind of like lightning in a bottle." Indeed!
Supercapacitors aren't an unproven technology, mind you. They've been around for decades. But usage has always been constrained by supercapacitors' energy density (i.e., the amount of energy stored in a given unit of mass).
You see, when it comes to energy density, supercapacitors can't compete with traditional batteries.
Lithium-ion batteries can store upward of 20 times the energy of supercapacitors for a given weight and size.
For years, scientists have been trying to level the playing field. And they've put tremendous effort and hope into graphene (carbon that's only one atom thick), which can be stacked. But for the most part, it's proven way too expensive to manufacture.
That's where this new research comes in…
From Waste to Wonder
Scientists found that a simple, one-step, irreversible thermochemical process can convert a used cigarette filter into an effective carbon source for supercapacitors.
What's more, this inexpensive process results in a characteristic that makes cigarette filters particularly promising for supercapacitors: The filter emerges porous, which increases surface area – and, in turn, energy density.
Obviously, this technology isn't anywhere close to commercialization. So it isn't investable yet.
As the researchers say, "Further exploration of cigarette filters for a supercapacitor electrode is warranted in the field of commercial power-consumer devices."
But should this technology hold any commercial value, Maxwell Technologies is a company that's certain to benefit.
I say that because the $268-million-market-cap company is already a market leader in the ultracapacitor space. It derives over 70% of sales from ultracapacitors.
More importantly, Maxwell is a proven and committed innovator. The company holds a dominant intellectual property position, with 90 issued U.S. patents and 34 pending patent implications. Not to mention, Maxwell routinely invests more than 10% of sales in research and development.
Bottom line: If there's any merit to the latest research, you'll never look at ashtrays the same way again. Also, Maxwell is certainly going to be involved in investigating the commercial applications, given that the majority of its R&D efforts are focused on material science.
That being said, the company is coming off a weaker-than-expected quarter. It's about to take a short-term hit, too, as management expects a 15% drop in sales in the third quarter. So it's not a stock I'd rush out to buy. But it's definitely one to keep on your radar.
Ahead of the tape,
Louis Basenese
| | |
| --- | --- |
| | Louis Basenese helped direct over $1 billion in institutional capital at Morgan Stanley before launching out as an independent analyst and co-founding one of the web's largest financial publishers. Learn More >> |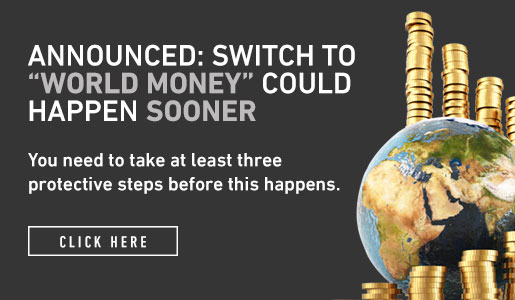 Comments (1)