Several weeks ago, I wrote about a young Marine who predicted that America would be re-entering Iraq.
At the time, I was shocked. After all, it feels like just yesterday that we left that country.
Amazingly, though, the young man's prediction has already come true: Barack Obama has confirmed that we are indeed heading back into the desert.
America's initial exit was so botched that we're already paying dearly for our reckless mistakes – which is pretty unusual. Normally, policy mistakes fester like a hidden cancer until, one day down the road, a visit to the doctor reveals that the disease is terminal.
Regardless, this won't end well. In fact, re-entering Iraq will be at least as big a mistake as exiting prematurely…
A Simple Misunderstanding
When Obama entered office, he promised to pull the country out of Iraq and put a stop to George W. Bush's endless war.
You see, early in the conflict, Bush and his generals had done an excellent job of ousting Saddam Hussein. But rather than listening to conservative realists, Bush began listening to neo-conservative policy hawks who arrogantly believed they could remake Iraq in the image of a liberal Western democracy.
Unfortunately, the neocons misjudged. They didn't account for the fact that Iraq doesn't have a 2,000-year-old Christian legal tradition.
Instead, Iraq has a 1,500-year-old tradition of Sharia law… and Sharia law and Islam are incompatible with democracy as we understand it.
Realists said that, once Saddam was ousted, we should negotiate to put Saddam's generals in charge of Baghdad and leave immediately.
Instead, we abolished Iraq's army and installed a bureaucrat by the name of Paul Bremer to run Iraq from Washington. Most Americans forget that from May 11, 2003 until June 28, 2004, Bremer literally served as the head of state.
Bush and Bremer made a host of bad decisions, but by far the biggest mistake was installing a failed democracy in the first place. It mired our country in the internal affairs of another, and we quickly learned that the United States isn't capable of governing an empire.
The people of Iraq became freedom fighters seeking to end our occupation, and Americans became extremely disenfranchised by the war. So in 2008, the voters did what they could: They elected Barack Obama, who promised a quick exit.
Weak Policy, Weak Protection
4,500 dead Americans later, we finally exited the country. The only problem was that we left a broken government and poorly trained army behind.
In hastily organized elections, the Iraqi people portioned themselves according to ethnic or religious affiliation, and the result was chaos. Each different group moved to protect its own community.
Perhaps for the first time, America saw how democracy requires a unity of belief that doesn't exist in Iraq.
Meanwhile, Obama had made several more mistakes in his haste to leave, such as prematurely announcing timetables and schedules for our troop movements and withdrawals.
He also ordered the prisons closed, releasing terrorists such as the head of the Islamic State, Amir al-Mu'minin Caliph Ibrahim, who is currently menacing the country.
In response, Obama has adopted a policy of dropping bombs but not meeting the threat on the ground. This may slow the Islamic State's progress, but it will not stop it for good. In fact, the group has continued to threaten Americans abroad, unconcerned with our president's military actions.
Only time will tell if the Islamic State has the ability to hit us on our own soil as al Qaeda once did, but one thing is certain: These are evil people.
If they can hurt us, they will… And Barack Obama won't be the one to protect us.
Your eyes on the Hill,
Floyd Brown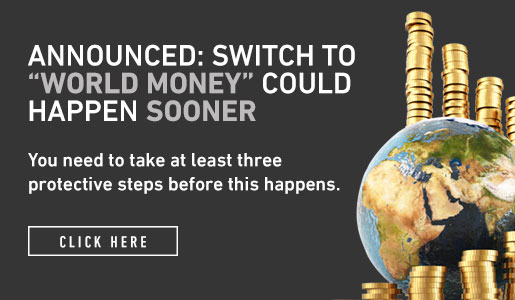 Comments (1)