Last week, I discussed that a potential opportunity in the palm oil industry was brewing.
The substance is used in a variety of popular consumer products – from cooking oil and shortening, to soaps and cosmetics.
So demand for the commodity certainly isn't going to end anytime soon.
Well, the latest activity in the palm oil market indicates that now could be the perfect time to jump on board.
If you've been waiting for the right time to gain exposure to the industry, now's your chance! (Hint: The opportunity stems from a weather anomaly that's wreaking havoc across the globe.)
Palm Oil About to Hit Bottom
Despite the obvious demand for the commodity, palm oil futures have been on a downward slope for the last five months.
Take a look at this daily chart of the November futures contract to see what I mean. It's now trading close to 12-month lows – after reaching an 18-month high in March.
What's with the decline? A number of fundamental factors have put downward pressure on prices.
To start with, there's concern over demand from the world's top-two importers, China and India – amid robust exports from Malaysia and Indonesia (which supply 86% of the world's palm oil).
The recent strength in the Malaysian ringgit has also dampened buying interest for the ringgit-priced palm feedstock.
We're seeing ample supplies of competing oils (such as soy oil). And palm oil's price advantage over other edible oils is narrowing.
Finally, the likelihood of the weather phenomenon, El Niño, hitting has cooled. The Australian Bureau of Meteorology puts the chances of this happening at about 50% – down from its 90% March prediction. El Niño is an abnormal warming of the Pacific Ocean that causes drought in some areas and flooding in others. (Founder Robert Williams discussed how the absent El Niño event is at the root of California's record drought.) Well, the event is also associated with drier weather in Asia, which would hit palm fruit harvests. So a lower probability of El Niño is reducing investors' bullish bets.
I'm convinced, however, that a palm oil reversal is close at hand. Let's look more closely at the facts to see why…
An Immediate Reversal on the Horizon
The recent uptick in palm oil production was, in part, due to early harvesting before plantation workers went on holiday for the Eid al-Fitr celebrations last week – marking the end of Ramadan.
Furthermore, we're witnessing falling inventories in Malaysia – along with rising domestic demand in Indonesia.
Also, a key factor driving palm oil consumption is the escalating demand for biofuels. And Indonesia's biodiesel mandate was raised in August 2013 to a minimum 10% biofuel in diesel from the previous 3% to 10% range. The mandate was doubled to 20% for the power industry.
To top it off, while the chances for El Niño (at 50%) are slimmer than previously thought, an event developing this year can't be conclusively ruled out. And the National Oceanic and Atmospheric Administration (NOAA) is more confident in an event occurring. It reports a 70% chance of an El Niño in summer and 80% during the fall and early winter.
All of these developments point to increased palm oil prices in the immediate future. Here are a few ways you can profit from the uptick…
Gaining Direct Access to Palm Oil Profits
Access to the palm oil markets is easier than one may think, and you don't even need to go to Malaysia or Indonesia to trade it.
Palm oil futures trade on the Chicago Mercantile Exchange in cash-settled, USD-denominated contracts benchmarking Malaysian palm oil. Futures are listed monthly – on the third, fourth, and fifth forward months – then alternate months going out 24 months.
Here's what to look out for in the near term.
As for what this year's El Niño has in store, all eyes will be focused on two dates…
On August 11, the Malaysian Palm Oil Board will release data on end-July palm oil trade statistics. And two cargo surveyors – Intertek Testing Services and Societe Generale de Surveillance – will report palm oil export data from August 1 to August 10.
On August 12, the next official update from the Australian government on El Niño is expected to hit.
Any bullish news should resonate in the futures market almost immediately.
Good investing,
Shelley Goldberg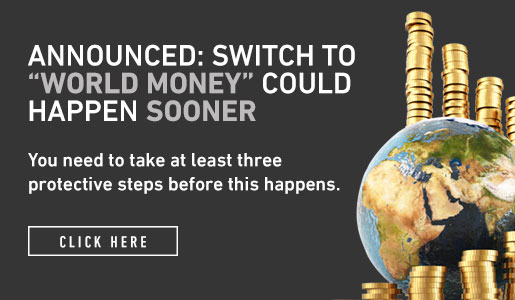 Comments (2)