Most people know that palm oil is one of the most widely used vegetable oils in the world. You can even find it in popular foods like pizza, ice cream, and chocolate.
But not everyone realizes that the production of palm oil is also destructive.
Indeed, since vast quantities of land and forests must be cleared for plantation development, the growth and development of palm oil is linked to major issues.
Besides deforestation, there's climate change, habitat degradation, animal cruelty, indigenous rights abuses – you name it.
According to the World Wildlife Fund, an area that's the equivalent size of 300 football fields of rainforest is cleared to make way for palm oil production – every hour!
Making matters worse, such large-scale deforestation is pushing many species to extinction.
If the situation continues, species such as the orangutan could become extinct within the next five to 10 years. The Sumatran tiger has even less time, with about three years until extinction.
Now, if you can stomach those statistics, there is an opportunity brewing in the sector…
A Highly Lucrative Supply-and-Demand Situation
Oil palm is one of the least expensive crops in the world. And its yields are five to 10 times greater than the output of other vegetable oils.
The crop is known for production of two types of oils from its fruit…
The first is the oil derived from the fruit's flesh, which is used for cooking oil, shortening, margarines, milk fat replacements, and cocoa butter substitutes. The other oil, derived from the kernel, is used primarily in the manufacturing of soaps, detergents, cosmetics, and toiletries.
Of course, the demand for these products isn't going to end anytime soon.
Demand for palm oil is also rising in the biofuel, agrifood, and oleo chemistry industries.
To satisfy this demand, global palm oil production is anticipated to be on a continuous increase going forward. Already, over 60 million metric tons (mmt) of palm oil are exported daily from Southeast Asia.
Now, that's not to say producers are ignoring the problems with palm oil production. In fact, the industry is beginning to take action…
Much-Needed Improvements on the Way
A document entitled, "The Sustainable Palm Oil Manifesto" released just weeks ago. It was signed by major palm oil producing and trading companies such as Sime Darby Plantation (SMEBF), IOI Corporation Berhad (IOIOF), and Kuala Lumpur Kepong Berhad (KLKBF).
At first, the manifesto appeared to be a major win for forest conservation.
Yet organizations such as the Union of Concerned Scientists point to loopholes and vague language. They claim the document allows them to make only modest changes while continuing to destroy land.
Now, in the spring, Procter & Gamble (PG) announced new goals to help ensure zero deforestation in its palm oil supply chain. Its goal is to trace supply chains of palm oil and palm kernel oil to supplier mills by December 31, 2015, and to plantations by 2020.
While P&G claims it's already working with larger suppliers to improve tractability, small farmers in Malaysia and Indonesia account for 35% to 45% of the company's palm oil production. So it has a ways to go.
More recently P&G announced that is conducting an in-field study to help small farmers improve their palm oil and palm kernel oil production. P&G is partnering with the Malaysia Institute for Supply Chain Innovation (MISI) to field this study.
Other companies have taken similar steps in this direction.
Danone (BN.PA) has committed to sourcing traceable palm oil with no links to deforestation, setting a goal to map its palm oil supply chain by the end of 2015.  Its pledge is followed by a series of similar commitments by companies such as Colgate-Palmolive Co. (CL), General Mills Inc. (GIS), and Mars.
Bottom line: Demand for sustainable palm oil is anticipated to grow in the near future. Especially as the industry addresses the environmental concerns and develops new plantations on existing cleared land – while also conserving natural resources and addressing the needs of the indigenous people and wildlife.
Stay tuned for my next article, where I plan to cover a few potentially profitable opportunities in this market.
Good investing,
Shelley Goldberg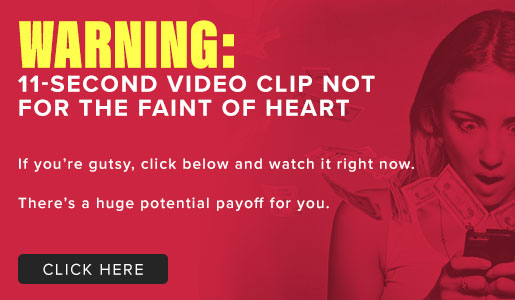 Comments (3)