Back in May, I labeled the impending public offering of GoPro (GPRO) the "Sexiest IPO of 2014."
Result?
Well, sex certainly sells!
Since GoPro hit the market at $28.65 on June 26, shares have soared 61.7% to $46.34.
Today, I'm profiling another company poised for a strong debut when its shares hit the stock market tomorrow morning.
After being founded in 1999, the company has become one of the leaders in a field that impacts us all.
But will its IPO performance prove to be as explosive as GoPro's?
Life-Saving Road Safety Technology
Headquartered in Amsterdam, Mobileye designs chips and software technology used inside cameras.
Specifically, it supplies system-on-a-chip (SoC) technology, called EyeQ, to auto manufacturers for use inside mono-cameras – devices that assist with driver safety.
Mobileye's driver assistance systems (DAS) help avoid collisions, while also detecting lanes, road markings, barriers, and traffic lights. Among the highlights…
EyeQ chips have featured in cars since 2007, and Mobileye's one millionth installation came in 2012.
Today, Mobileye chips appear in 3.3 million vehicles.
By the end of 2014, 18 auto manufacturers are expected to feature the technology in 160 models. That number is set to rise to 20 manufacturers and 237 models by 2016.
~Cash
Mobileye's F-1 filing shows three crucial metrics driving the company's growth…
Revenue Growth: The last three years have seen outstanding top-line revenue growth. For each year, the company has notched a growth rate of over 100%.
What's more, the first quarter saw Mobileye obliterate its Q1 2013 performance, with sales surging by 203.7%. This demonstrates a clear demand for its products.
Profitability: Mobileye achieved marginal profitability in 2012 – profits that increased steadily in 2013 and in Q1 2014. The firm has posted higher profits by increasing the average selling price (ASP) of its product line in its OEM segment. In 2013, Mobileye hiked its ASP by 5%, and again in the first quarter.
Free Cash Flow: Free cash flow is an important performance metric, as it reflects cash that's left over for business investment, acquisitions, or paying down debt.
In 2011 and 2012, Mobileye had negative free cash flows of $11 million and $3.2 million, respectively. But that changed dramatically in 2013, as the firm generated $25.6 million in free cash flow. That momentum continued in the first quarter, with $5 million in free cash flow, compared with $500,000 in Q1 2013.
Overall, Mobileye's financial outlook is strong.
C.H.A.O.S. Meter: 17/20 
~High Impact
Mobileye's technology had a huge impact on the auto industry.
When machine vision technology took hold, companies focused on enhancing the vision of cameras, or adding radar… thereby improving object detection.
But Mobileye pioneered a unique breakthrough by designing a mono-camera, with sensors and algorithms that perform object detection in one place. This streamlined functionality simplifies the installation process and cuts costs.
Here's how Mobileye's technology is keeping drivers and passengers safer…
Lane-Detection Technology: The Lane Departure Warning (LDW) calculates whether a vehicle is about to cross a lane in a few tenths of a second. If the driver didn't use the signal, a warning is issued. In addition, Mobileye supplies lane boundary geometry to the steering system. Based on lane boundary information, the system decides whether to apply torque to the steering wheel to prevent unintentional drift – and to what extent.
Vehicle-Detection Technology: Mobileye's Automatic Emergency Braking System detects imminent collisions, warns the driver, and, as a last resort, triggers the brakes to avoid an accident or reduce the energy before impact. This technology was used in Volvo's (VOLVY) 2010 lineup – the result of Mobileye teaming up with Delphi (DLPH) to create the world's first collision mitigation system.
Similarly, Mobileye's Vision Only Adaptive Cruise Control (VO-ACC) feature allows drivers to set their cars in cruise control, and not have to worry when approaching other vehicles. The technology is based on the range (distance) and range-rate (relative velocity) to the closest vehicle, and keeps the car at a safe distance.
Check out this video to see more of Mobileye's applications…
The only reason I'm not issuing a perfect score is because of Mobileye's dependence on STMicroelectronics (STM) as the sole supplier of the chips it uses to make EyeQ. Since EyeQ is the heart and soul of everything that Mobileye offers, this is potentially very risky.
C.H.A.O.S. Meter: 18/20
~Acceleration
When Mobileye hits the market tomorrow, expect shares to hit the ground running. Why?
Because it's launching as a profitable company.
In early 2014, fearmongers spooked the markets with chatter of a dot-com-like bubble. But Mobileye bears zero resemblance to the typical tech IPO in 1999 and early 2000. The fact that it's a well-established company, designing unique, critical technology – and turning a profit – will help the stock flourish, just like GoPro has.
Once the IPO buzz dies down, new contracts and positive earnings are the main share price accelerants, as they'll validate the company's technology.
C.H.A.O.S. Meter: 18/20
~Orders
As I mentioned in the Cash section, Mobileye has substantially increased its revenue over the last three years, thanks to its top-level OEM clients. This includes heavyweights like Ford (F), General Motors (GM), Chrysler, Honda (HMC), Nissan (NSANY), and Hyundai (South Korea: 005380).
Because of those contracts, sales growth from Mobileye's OEM segment surged by over 120% in both 2012 and 2013. And the first quarter saw 243.9% more money hit the books compared to Q1 2013. That's great news, given that the OEM segment represents 89% of Mobileye's total revenue.
Not only that, as a Tier 2 supplier, Mobileye subcontracts its manufacturing, which produces huge savings, and slashes sales and marketing costs. So continued growth in Mobileye's OEM segment will happen with minimal increase in operating expenses.
Mobileye also makes money from after-market (AM) product sales.
Unlike the OEM segment (where Mobileye's products are built into its customers' systems), the AM area focuses on smaller OEMs that only want to incorporate Mobileye's systems after production as more of an accessory.
This segment is more exhaustive in terms of labor and cost, as revenue growth requires significant sales and marketing efforts to reach a fragmented pool of prospective customers. This includes government agencies, private buyers, and company car and rental fleets.
Mobileye does a good job of balancing its expenses here, and grew its AM revenue by 44% in 2013, and 88% in 2012. And Mobileye reported a 53% increase in first-quarter AM sales compared to Q1 2013.
However, while Mobileye's orders are undeniably strong, it requires investing substantial resources at the start of a potential relationship with an OEM (which is still just a "prospect" at that point), before it sees any significant payoff in return.
I'm talking years, here. Mobileye first needs to educate an OEM about its technology before the OEM begins testing. If an OEM then decides to include the technology in its products, it needs to issue a request for quotation (RFQ) for however many applications it wants to use.
Understand that car manufacturers typically issue RFQs for models that they plan to put into production two or three years after they've decided to do business with Mobileye. Even then, there's no guarantee. Models can get stuck in production, require redesigns, or – even worse – get discontinued altogether.
C.H.A.O.S. Meter: 11/20
~Scalability
The biggest growth driver for Mobileye is the "connected car" movement.
Last year, ABI Research projected that 60% of cars made in 2017 would come with connected capability.
Today, that number has increased to 100%.
You can see why, given that…
The U.S. Insurance Institute for Highway Safety (IIHS) says 90% of all auto accidents are caused by "human factors."
Traffic accidents cause 1.24 million deaths worldwide each year.
In the United States, AAA says auto accidents cost $300 billion per year.
And with $300 billion in lost annual revenue, you can bet the government, safety institutions, and auto manufacturers are searching for solutions to reduce the number of traffic-related injuries.
Enter, Mobileye's technology.
The IIHS has concluded that as many as 1.9 million crashes each year – including one in every three fatal crashes – could be prevented or mitigated if all vehicles were equipped with collision warning, lane departure warning, side-view assist, and adaptive headlight technologies.
Those features (and many others) are part of an emerging mega-trend – Advanced Driver Assistance Systems (ADAS).
Essentially, ADAS is the driverless car technology that companies like Google (GOOG) and Tesla (TSLA) are trialing.
This is Mobileye's biggest long-term growth driver. With evolution towards "human-free" driving, Mobileye stands to benefit hugely. And I'm not the only one who thinks so…
The company has partnered with two major OEMs that will see its hands-free driving technology (cameras and radar) applied to highways and congested traffic by 2016.
The company is also developing technologies for six additional OEMs, with a potential launch set for 2018.
While fully automated, driverless technology is estimated to be in place by 2020, consumer adoption and government regulation are two major hurdles to jump. But ADAS is a new and growing market, and will reach the point where nearly every new car will come with ADAS capabilities.
Assuming the obstacles can be overcome, as this industry scales, so will Mobileye's business.
C.H.A.O.S. Meter: 14/20
OVERALL C.H.A.O.S. RANKING: 78/100
Final Verdict: Mobileye is a stellar company sitting on a massive growth trend. A trend it helped create back in 1999.
As great as that is, though, it doesn't trigger an 85-point score.
You see, this trend has taken far too long to move forward. Consider… it took 11 years from the time Mobileye revolutionized ADAS technology for its solutions to appear in the auto market with Volvo – and another four years to gain serious additional traction.
That's not Mobileye's fault, though. It's due to government regulations and consumer acceptance, neither of which is a guarantee.
Autonomous driving is the "big picture" for Mobileye – but it's at least six years away. The regulations alone will take years… perhaps more than a decade. And that's even without consumers embracing it.
However, the need for technology to help improve road safety is critical, and in high demand. A company like Mobileye, with strong financials, groundbreaking technology, and some of the world's largest OEMs as its friends, will be in good shape.
If you have the stomach to invest in a new IPO, I'd advise you to buy it on the launch. The inevitable pullback won't match the initial surge.
Your eyes in the Pipeline,
Marty Biancuzzo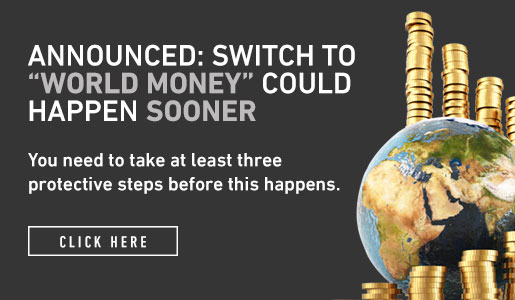 Comments (1)