Yesterday, a death-row inmate named Joseph Wood was executed in Arizona.
The only problem is that, like Clayton Lockett's execution in April, yesterday's procedure went horribly awry.
Witnesses report that Wood snorted and choked for nearly two hours after receiving his lethal injection, a procedure that usually takes no more than 10 minutes.
Wood's death marks the fourth "botched" execution so far in 2014, a disturbing trend for even the staunchest of death penalty advocates. In fact, according to New Republic, that makes 2014 the most problematic year since lethal injection was first used in 1977.
Botched executions are on the rise for one simple reason: There's a shortage of execution drugs. Since the DEA seized supplies of sodium thiopental – the painkiller once ubiquitously used in executions – states have been forced to use untested drug combinations.
On top of that, state laws and the general secrecy surrounding how new drugs have been obtained (as well as what specific combinations were used) have made it impossible to establish a standard procedure.
Frankly, this is an enormous step backwards for society, and it's time for the states to fix this despicable issue. Science and medicine have both taken cosmic leaps forward since 1977, making it inexcusable that the relative civility of the death penalty is moving in the opposite direction.
Now is the Time to Act
After April's infamously botched Oklahoma execution, many called for a review of the death penalty procedures being used across America.
President Obama described the mishandled execution as "deeply troubling," and he went on to request a review of all of the nation's death penalty cases.
As Floyd rightly pointed out in June, though, the death penalty is an issue reserved for state-level governments. Thus, pro-capital punishment states should appease Obama's request and review their death penalty procedures.
"Instead of hiding lethal injection under layers of foolish secrecy, these states need to show us where the drugs are coming from," said Cassandra Stubbs, Director of the American Civil Liberties Union's Capital Punishment Project.
She said that states must "give assurances" that the drugs they intend to use will definitively work.
They could begin by consulting anesthesiologists or pharmacologists – a step that was amazingly not taken in Oklahoma prior to Lockett's botched execution.
Thankfully, in Arizona, Governor Jan Brewer has ordered the state's Department of Corrections to conduct a "full review" of Wood's execution, which will hopefully evolve into a state-wide review of death penalty procedures… Because it's clear that something must be done going forward.
The bottom line is that there simply must be better ways of executing criminals. Capital punishment is a hotly contested issue, but for now, it's here to stay in 32 states across America… and that means it's up to those states to heed the Eighth Amendment and prevent cruel and unusual punishment from being inflicted.
As a civil society, we can surely do better than this.
In Pursuit of the Truth,
Christopher Eutaw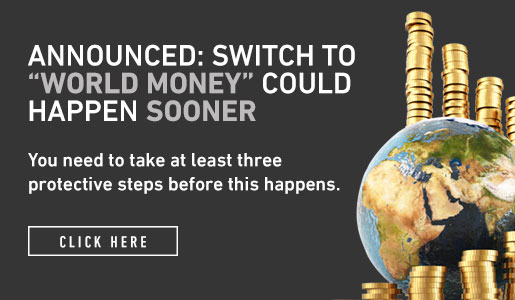 Comments (61)