How do you repair human nerves?
Is it even possible?
Well, the answer to the second question is "Yes," according to new technology in development at King's College in London.
The "how" part comes from light.
Specifically, blue LED light, which the team says is the vital element to treating debilitating nerve damage for people with paralysis, such as those with motor neuron disease.
They've discovered that by shining pulses of this blue light onto exposed nerves, it can restore nerve function – and movement – in paralyzed limbs.
Behold the Power of Light
In trials using mice with paralysis in the legs, the King's College team began by taking stem cells and then creating specially engineered neurons within them.
As biologist, Dr. Ivo Lieberam, says, these neurons contained a light-sensitive gene – the same biological makeup found in marine algae.
He explains, "If you take that gene out of context and build it into almost any other type of cell, including human or mouse neurons, you can make these neurons artificially sensitive to light. That allows you, basically, to build a little pacemaker computer, which has an LED built into it, so it can produce light flashes and then impose these light flashes onto the neurons."
Result? When they implanted these special cells into the animals' exposed nerves, and shone blue light onto them, a connection was formed between the nerve and muscle… thus reversing paralysis.
Indeed, "just by varying the frequency of the flashes, we're able to adjust the intensity of the muscle contraction," according to University College London post-doctoral assistant and the study's co-author, Barney Bryson.
He says the next step is to attach fiber optic illuminators to the damaged nerves, which will stimulate them and restore mobility without having to expose the nerves for extended periods of time.
This also has another big benefit, according to the study's lead author, Professor Linda Greensmith, who says that conventional electrical stimulation of nerves "can also stimulate pain fibers, making it very uncomfortable for motor neuron patients to cope with."
She says that this new therapy has fewer side effects, while also triggering nerve-muscle connections just as effectively.
With the concept proven in the lab, the team's next goal is to bring greater mobility to the technique itself. Namely, by developing an optical pacemaker within the next five years. This would allow those with paralysis (be they motor neuron disease patients or those with spinal cord injuries) to move on their own again.
Ahead of the tape,
Martin Denholm
| | |
| --- | --- |
| | Martin Denholm boasts a wealth of experience in the financial publishing industry. Over the past 15 years, he's worked as an investment analyst, senior correspondent, and managing editor for many stock and options newsletters, e-letters and websites, covering a wide range of sectors, industries, and companies. Learn More >> |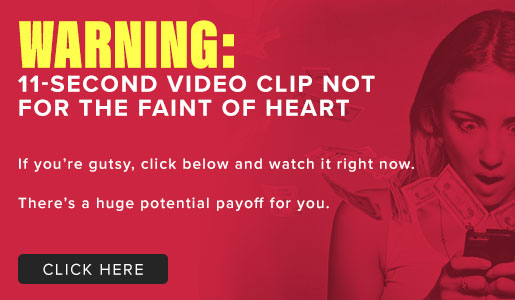 Comments (1)