By the end of the year, oil companies in North Dakota will be facing a tough decision.
As I mentioned on Tuesday, oil drilling in the Bakken generates natural gas as a by-product, which companies are simply burning off into the atmosphere.
But concerns about pollution are leading to new regulations that will force drillers to capture the natural gas, instead.
In other words, the flaring party is about to come to a screeching halt.
That leaves drillers with three choices.
First, they can reduce production or shut down operations completely. Of course, that's not really an option, since it would put a huge dent in profits.
They could also find a way to sell the gas. But there currently aren't enough pipelines in place for transportation to major hubs.
Remember, these shale operations aren't fixed. The rigs are constantly on the move, so it's not cheap to link up with pipelines from remote areas.
That just leaves door number three…
The Only Time "Gas in a Box" is a Good Thing
The best solution out there right now is to actually use the surplus gas to power the ground operations.
The technology is called "gas in a box."
Essentially, it's a fully functional, onsite facility that compresses the gas and stores it in a tank. The gas is then used to fuel the driller's operations.
And there are three companies that offer this relatively new technology – at affordable price points.
Gas in a Box Player #1: Mid-America Engine. I wrote about this technology last year when I met with a major inside player, Head of Mid-America Engine, Keith Coleman. He was seeing increased demand for his onsite power generation equipment in remote regions that required power from portable, onsite sources. Since then, two other players have entered the game…
Gas in a Box Player #2: General Electric (GE). GE is offering its CNG-in-a-Box technology at price points that are looking very attractive to operators. These boxes are already in use in other fields. For instance, notable oil and gas giant Statoil (STO) is using the technology in some of its remote operations. The system is scalable and can be designed to meet just about any specification in the field.
Gas in a Box Player #3: GTUIT. Another company that's come up with a technology to compress and refrigerate natural gas liquids is Montana-based GTUIT. It compresses and stores the natural gas liquids in tanks onsite for transportation to processing facilities. These massive tanks and the compression systems can be set up in a matter of days. They're also portable and scalable. The company is currently raising capital and forming partnerships to develop and market its technology.
Bottom line: The Bakken flaring problem has brought to light a major inefficiency in the shale boom. But that same problem is fostering innovation and future profits for a bevy of companies that are on the cutting edge of technological solutions to the problem.
And "the chase" continues,
Karim Rahemtulla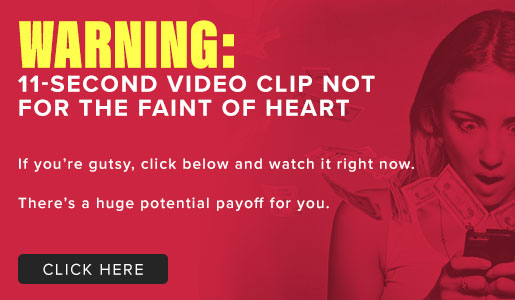 Comments (5)