Lois Lerner, former director of the IRS' Exempt Organizations Unit, probably wishes that the IRS targeting scandal would come to an abrupt end. But fortunately for the rest of America… it seems to be here to stay.
The government watchdog group, Judicial Watch, initiated the investigation into the scandal… and in May, they released incriminating emails showing that the IRS had unfairly targeted Tea Party groups applying for tax-exempt status.
But after seeking out a more complete collection of Lerner's emails through a Freedom of Information Act request, Judicial Watch hit a stone wall.
Essentially, the IRS said that the emails were gone. Lerner's hard drive had – in a coincidence of epic proportions – crashed in 2011, erasing nearly all of the emails related to the Tea Party scandal. Worse yet, they were totally unrecoverable.
Judicial Watch sued in response, and last week, a federal judge ordered the IRS to explain, under oath, how it lost nearly two years' worth of emails from Lerner's hard drive.
Perfectly Corrupt
Up to this point, no punishment has been handed down for the IRS' actions. On the contrary, Lerner was paid a substantial pension to retire early!
So why can't the DOJ get any answers or hold anyone responsible?
Part of the problem is that Lerner has refused to testify in court and has repeatedly exercised her Fifth Amendment rights. She made one brief statement, saying that she'd done nothing wrong, and has since remained silent.
Complicating the matter further is the fact that Lerner sought out means of communication other than email to discuss the scandal – in particular, ones that didn't record or save conversations.
Forbes reported that, in 2013, Lerner asked an IT specialist if the IRS saved texts. The specialist warned that text messages could be saved, though they're not automatically recorded.
Lerner responded with a single word: "Perfect."
Judicial Watch will doubtless want to obtain a record of the text messages from the ensuing period.
Their perceived anonymity may mean that they contain even more unfiltered details about the scandal than any remaining emails… But if the investigation's progress thus far is any indication, the watchdog group will have a tough row to hoe in pursuing the texts.
Go Directly to Jail, Do Not Pass Go
In the meantime, some members want to find Lerner in contempt of Congress and even have her put in jail.
As reported by The Huffington Post, Texas Representative Steve Stockman filed a resolution last week asking the House Sergeant at Arms to seek out Lerner and arrest her on charges of contempt of Congress.
Stockman has clearly had enough of Lerner's Fifth Amendment pleas, and he spoke his mind bluntly, saying that "asking the Justice Department to prosecute Lois Lerner… is a joke."
At this point, it's unclear whether Stockman's resolution will actually get a vote – but he remains adamant that "Ms. Lerner will be held in D.C. jail."
Whether he's right or not, the investigation into the Tea Party scandal continues. We can only hope that in time, the perpetrators are brought to justice.
In Pursuit of the Truth,
Christopher Eutaw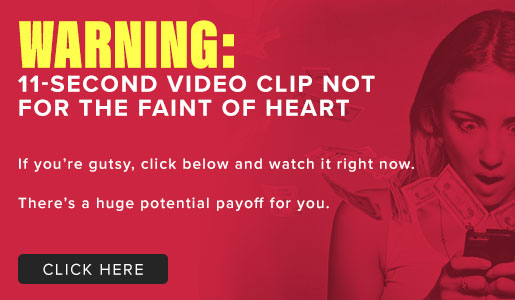 Comments (11)