When President Obama first ran for office, he promised greater transparency in government.
Toward the end of his first term, he signed into law the STOCK Act, a bill that would ostensibly put an end to insider trading and force Congressmen to disclose any and all equity transactions to the public.
The bill was passed on April 4, 2012 – just months before a crucial election season – and President Obama called it "the first step to help fight the destructive influence of money in politics."
After that, the mainstream media ate it up, saying it was time to "rebuild trust between Washington and the American people."
But it didn't take long for that pipe dream to die.
Once the elections were over and incumbents had secured their seats, Congress gutted the STOCK Act and went back to blatantly profiting from insider trading.
Amazingly, though, that pales in comparison to what's happening on the Hill right now.
You see, the SEC is attempting to investigate Brian Sutter, the Staff Director of the House Ways and Means Committee, for passing information to cohorts just before some extremely profitable legislation became law.
The only problem?
Top Congressional lawyers have made it abundantly clear that not only is Congress allowed to profit from insider trading, but our representatives are also "absolutely immune" from SEC subpoenas.
Congress Protects Its Own
The SEC's investigation involves trades made in April 2013, just before Congress altered the Medicare reimbursement rates. Most people thought the reimbursement rates would be lowered – but, in fact, Congress voted to raise the rates.
And just before those changes were signed into law, the SEC says that Sutter "may have" given information about the health policy changes to a lobbyist at Greenberg Traurig LLP.
The lobbyist then passed that information along to an analyst at Height Securities, LLC, who tipped off clients about the impending change.
In what would be an incredible coincidence, prices and trading volumes of healthcare insurers spiked "within five minutes of the Height Securities' report," according to Bloomberg. Humana Inc., for instance, rose 7% almost immediately.
Yet when the SEC first approached Sutter, he told an FBI agent that he didn't remember speaking with any lobbyist about the impending healthcare change.
Just days later, though, a House lawyer wrote to the SEC, stating that "with the benefit of some time for reflection," Brian Sutter had suddenly recalled speaking with the lobbyist! Indeed, his initial statements "might merit clarification."
The New York Times called the letter a "red flag that investigators had caught someone in a lie," but I think that's a bit generous. Frankly, it sounds like an admission of guilt – albeit in legalese.
The SEC seemed to think so, as well. It subpoenaed the House Ways and Means Committee, demanding records related to Sutter's cellphone and his contact with Greenberg Traurig… but House lawyers flatly denied the request.
The House then followed up with a proposal: A limited number of Sutter's records would be released, in exchange for the SEC dropping its investigation.
Thus, in one short exchange, Congress proved what we've all been thinking: Not only do our representatives profit from insider trading, but they're protected from SEC investigations by some of the most powerful forces in government.
The case has gone to federal court, but the House isn't backing down. Top House lawyer, Kerry W. Kircher, has refused to budge, demanding that the case be dismissed for a variety of reasons, each more ridiculous than the last – including the fact that Mr. Sutter's schedule is "heavily, and nearly permanently, booked."
You see, our representatives are just too darned busy to bother with government transparency. And laws, well, those are just for us regular folk with the time to abide them.
In Pursuit of the Truth,
Christopher Eutaw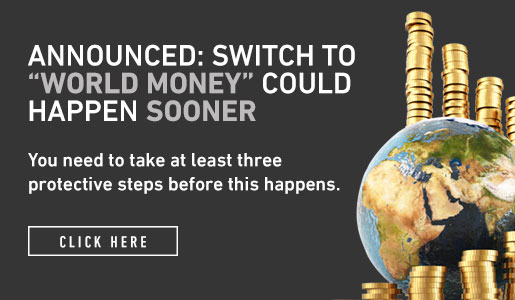 Comments (5)