As obesity continues to plague the United States, researchers are constantly working to curb the epidemic.
Overeating remains the main culprit, and the FDA is looking to put an end to that problem by initiating new, easier-to-read nutrition labels.
For now, the easiest thing Americans can do is cut back on the sugar. The average American eats over two times the daily recommended limit. Over the long term, that adds up big time on your waistline.
Of course, one way to do this is with artificial sweeteners. Yet those cause problems of their own.
Are Sweeteners Worse Than Sugar?
Many in the natural health community are suspicious of artificial sweeteners.
Their main beef with these sweeteners – which contain saccharin and aspartame – is that they're lab-created, meaning the ingredients aren't naturally occurring.
Saccharin had a bad rap for a while when it was allegedly linked to cancer. It even carried a warning label until as recently as 2000.
Then there's aspartame, the main ingredient in NutraSweet, which is manufactured by Monsanto (MON), the company at the center of the GMO (genetically modified organism) controversy.
Many consumers were excited when Splenda came around. After all, it's derived from real sugar, versus being solely created in a lab. But a careful look at that product reveals that it's processed with chlorinated chemicals.
The most recent sweetener to enter the market has been Truvia, which advertises that it's derived from the stevia leaf, a natural sweetener used in South America for centuries. The problem with Truvia is that only a very small portion of it comes from the stevia leaf. The main ingredient that gives it its sweetness is actually erythritol, which is a fermented sugar alcohol.
There's also the fact that the body typically soaks up traditional artificial sweeteners, and many people claim that these products cause adverse side effects, such as headaches.
The biggest problem, though, is that these sweeteners aren't helping you lose any weight!
In fact, researchers have found that they have the opposite effect. Studies prove that many consumers end up eating or drinking more when using artificial sweeteners in their diets.
Why?
Well, without the caloric link found in real sugar, your brain doesn't activate the food rewards pathways. In other words, our bodies need the calories found in real sugar in order to feel satisfied.
Don't worry, though! There could be a solution on the way…
Tequila As a Sweetener
The American Chemical Society (ACS) announced a brand-new sugar substitute that's making its way to your supermarket shelves soon.
The main ingredient? Tequila.
More specifically, the sweetener comes from the agave plant (which is also used to make tequila).
Agavins, the natural sugars found in the agave plant, have researchers excited. As a natural sweetener, it's non-digestible and acts as a dietary fiber.
To get technical for a moment… agavins are fructans, which are compounds linked together by long strings. The size of those strings is what makes them non-digestible by the body. In layman's terms: The sweetness that agavins provide isn't coupled with high calories.
The other benefit of agavins is that they aren't absorbed by the body, so they won't cause headaches like artificial sweeteners.
The one problem?
Although agavins may be healthier (in that they aren't chemically processed), they probably still won't be effective when it comes to weight loss.
The one thing that's still missing is that they don't give the brain the signal (mentioned above) to make the body feel satisfied.
Bottom line: It seems that the old adage of diet and exercise is still the best way to go. Mother Nature can't be fooled, and a return to old-fashioned sugar might be better – just in much, much smaller amounts.
Christina Olson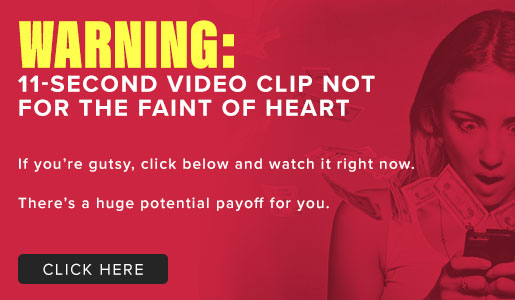 Comments (4)