Though she hasn't "officially" announced it yet, Hillary Clinton plans to run for president in 2016.
In fact, the former Secretary of State has begun to distance herself from Barack Obama, a dead giveaway that her sights are set on the Oval Office.
The problem for Hillary is that Obama's approval rating is in the gutter. Recent Gallup polls show that only about 40% of the country approves of the job that the president is doing – and that hasn't escaped Clinton's watchful eye.
Bill Whalen, a research fellow at the Hoover Institution, even went as far as saying that "if the president had 60% approval ratings, [Hillary] would be hitching her wagon to him. At 40%, he's an anchor."
Thus, the Hillary campaign will emphasize repeatedly that it isn't pushing a "de facto third Obama term," even if all of the former First Lady's actions indicate that her tenure would, indeed, bring four more years of Obama policy.
The Problem With Hedging…
In order to win the next presidential election, Hillary will have to strike a delicate balance. Can she convince voters that she's not Obama 2.0 without alienating the left? It'll be a tough sell for even the most dewy-eyed liberal… after all, Clinton spent four years as Obama's Secretary of State and continued defending his policies for years afterward.
Still, small departures have appeared.
While Obama has been upbeat about the economy lately – especially in light of last Thursday's strong jobs report – Clinton has remained reserved. She recognizes that many Americans don't feel like the economy is recovering (perhaps because it's not).
"They don't think the economy has recovered in a way that has helped them or their families," she said recently.
While that's a message many people can relate to, Mrs. Clinton's stubborn insistence that she understands economic hardship is working against her overall message. (Perhaps she's hoping to boost her new book's lackluster sales?)
Either way, saying that she's "better attuned to the economic pains of the middle class," as Bloomberg put it, is about as transparent as her husband's claim that he didn't inhale. I've already addressed Clinton's hilariously out-of-touch financial rhetoric once, and there's simply no way that characterizing herself as "one of us" is going to win over the voters.
On top of that, Hillary is unwilling to talk specifics about her policy, which should make potential voters very nervous. She claims to be doing "more to woo Republicans," but it's impossible to identify exactly what that entails.
As Jennifer Rubin stated in The Washington Post, "Voters… are increasingly fed up with politicians trying to be a blank canvas on which to project their own hopes (as with Obama)."
Until Hillary is willing to take a stance on something (foreign policy, the economy, or how she'd bargain more effectively with Congress would be a start), then we must assume that her past record will be indicative of her future decisions.
That means a slew of murky stances that follow the polls rather than her beliefs and, ultimately, few meaningful differences from Obama's policies.
In Pursuit of the Truth,
Christopher Eutaw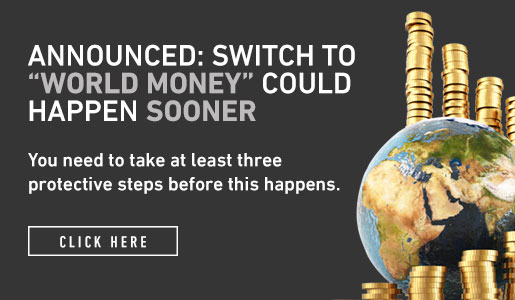 Comments (8)