Back in March, I told Wall Street Daily readers about Elon Musk's latest grand plan for his Tesla Motors (TSLA) company – the construction of a $5-billion lithium-ion battery plant in the United States.
At the time, I noted that it would provide a substantial boost to North American graphite producers.
But the graphite industry isn't the sole beneficiary of Tesla's plans. Lithium producers also stand to gain substantially from the factory.
Consider that the factory is expected to consume 25,000 metric tons of lithium – about one-fifth of the world's current annual supply.
As a result, lithium demand is forecast to jump by 20%.
Needless to say, that's a huge boon to lithium producers…
The Profit Door is Open for U.S. Lithium Producers
With Tesla stating that it will source all raw materials for the factory from North America, it throws the door wide open for U.S. lithium producers.
But what producers?
After all, the United States currently has just one functioning lithium mine, located in Nevada.
It's owned by Rockwood Holdings (ROC), which also has operations in Latin America.
At the moment, Rockwood is the world's top producer of lithium compounds. But it's swiftly morphing into a pure-play on lithium, as the company is divesting its other units. That's led one analyst to say that Rockwood is "positioning for an electric vehicle inflection point."
While Rockwood is the frontrunner in the U.S. lithium industry, there are several smaller, more speculative companies also looking to cash in on Tesla's move to source lithium from North America.
One of them is Western Lithium (WLC.TO) – another firm with a Nevada-based lithium reserve. In fact, the company says its deposit is the world's fifth largest. The company plans to spend up to $300 million to develop the site in Humboldt County if it receives government approval for the project.
Western Lithium's market cap is currently less than $50 million, so be sure to exercise caution with a micro-cap exploration company like this, as shares can be prone to higher volatility.
Bottom line: By 2020, Tesla's new lithium factory will be able to produce 50 times the amount of batteries shipped in Tesla cars last year, and 20 times more electric vehicles than sold in 2013.
Each and every one of those cars will require lithium batteries, which bodes extremely well for the few U.S. lithium producers like Rockwood Holdings and Western Lithium.
And "the chase" continues,
Tim Maverick
Tim Maverick boasts decades of experience in the investment world. He spent 20 years at a major brokerage firm - as a trading supervisor and broker working directly with clients.
Learn More >>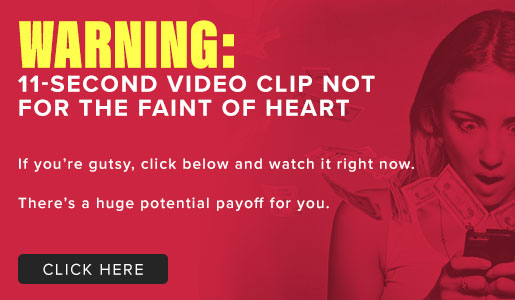 Comments (1)