This technology was once so niche and expensive, it was reserved for governments, the military and high-tech companies.
Today, it's spreading fast.
Schools and colleges, hospitals, apartment buildings and a host of other places now use it to boost security.
I'm talking about biometric technology – which identifies people through unique features like fingerprints, facial/voice recognition, eye scans, vein patterns, heartbeat, etc.
This rapidly growing industry pocketed $7.2 billion in 2012, according to Frost & Sullivan. And by 2020, it will swell to $20 billion, says Janice Kephart, Founder and CEO of the Secure Identity & Biometrics Association (SIBA).
Even Google (GOOGL) and Facebook (FB) are incorporating facial recognition technology into their systems.
Quoted in Newsweek, Kephart says, "Consumers will begin to see that biometrics delivers privacy and security at the same time."
But what about profits?
The Next Biometrics Superstar?
The growing role of biometrics is one of the biggest tech trends that we focus on at Wall Street Daily. Indeed, we handed WSD Insider subscribers a 167% profit from AuthenTec in 2012 – the company that Apple (AAPL) scooped up to help it make the fingerprint scanner for the iPhone 5S.
Today, I'm going to take a look at little-known, early-stage biometrics firm, NXT-ID (NXTD).
And I'm not kidding when I say "early stage"…
The company is so young, it's actually still defined as an "emerging growth company," according to the Jumpstart Our Business Startups Act (JOBS) of 2012.
That means NXT isn't legally required to report certain metrics about its business. That also means it's trickier to breach the company's financial firewalls.
But my C.H.A.O.S. tech stock screener loves dirty jobs like this. Here's what it reveals…
~Cash
Having only been founded in 2011, NXT-ID is struggling to generate revenue. In fact, it didn't report any revenue for 2013, or the first quarter of this year.
The only money on the company's books is $250,000 from 2012, when it sold its 3-D facial recognition suite to an overseas law enforcement agency.
Ouch.
With no revenue, NXT-ID primarily generates capital from public common stock offerings, private equity offerings and debt financings. It received $950,994 in such funding in the first quarter.
Clearly, though, that's not translating into profit. In fact, NXT's losses are rising.
On the bright side, though, the company has paid off $2-million worth of its liabilities, to a current figure of $107,069. That's why its current ratio is a strong 3.47, meaning the company can cover its debt more than three times over.
NXT has increased its cash position over the past few quarters, and revenue is expected this year. But until the company notches both sales and profit, it fails this metric.
C.H.A.O.S. Meter: 7/20
~High Impact
NXT offers biometric security in three main areas – mobile commerce (m-commerce), law enforcement and business.
M-Commerce: NXT asks consumers to "Put a 'Wocket' in Their Pocket."
What in the world is a Wocket?
Simply put, it's an electronic "smart" wallet that replicates information from debit cards, credit cards, gift cards, ID cards and loyalty cards – placing it all on one, unified card. All told, each Wocket can store over 10,000 items.
The premise is simple, too: Consumers want an easier, more streamlined, secure way to pay for everyday items, but either don't have a smartphone, or are reluctant to use mobile payments.
And since the Wocket will also let users carry their driver's licenses and cash with their device, they can literally toss out their wallets altogether.
Take a look…
Most important of all, however, the information stored on the Wocket is only accessible to its user, since it's secured with biometric identification. So if your Wocket is stolen, the thief won't be able to use your cards.
Law Enforcement and Business: NXT's suite of products includes "voicematch," "facematch" and "MobileBio," which cater to law enforcement agencies and businesses looking for secure biometric controls.
Voicematch: This solution addresses the growing BYOD (Bring Your Own Device) trend that many companies face today, with their employees hooking personal gadgets up to company servers. It uses NXT's "multi-factor recognition" technology as a brand-new method of recognition that not only authenticates speakers, but can also discern specific words.
Facematch: This facial recognition system is designed to be stored on a user's laptop, desktop, smartphone and tablet, or can be accessed through the cloud. It'll also be available as an iPhone or Android app. Depending on the number of cameras and/or level of security desired, facematch can use 2-D, partial 3-D, or full 3-D facial recognition algorithms to allow users to access their devices.
MobileBio: Most mobile devices still use passwords or PIN numbers to secure a user's information. And as we all know, not only is this method troublesome, given the multitude of usernames and passwords we use these days, it's also easier for hackers to crack. That's where NXT's technology takes security to the next level. MobileBio harnesses NXT's proprietary "Dynamic Pairing Codes" (DPC), which uses key biometric identifiers and randomly paired dynamic numbers to establish a user's sessions and transactions without ever exposing the identifiers or numbers.
In short, NXT's technology is unique and addresses essential needs within the growing biometrics area.
It's important to note, though, that NXT places a lot of weight on the success of Wocket.
While it's a cool piece of technology, there are two issues. First, Wocket faces competition from the more well-known "Coin" card. And second, Wocket has never been tested in a mass market, so it's tough to tell if consumers are ready for the technology.
C.H.A.O.S. Meter: 17/20
~Acceleration
By nature, companies the size of NXT ($90-million market cap) are highly volatile. News can send shares soaring or plummeting in the blink of an eye. And there are a couple of catalysts…
Wocket: The company is currently accepting pre-orders for Wocket. Once it hits the market and NXT reports revenue, it will trigger confidence that will lift the share price.
Nasdaq Listing: NXT just applied to upgrade from an OTC-BB stock to the Nasdaq. If approved (which I believe it will be), the effect will be two-fold. First, it will immediately give the company broader appeal to more investors. In turn, that will boost liquidity and give the company greater financial flexibility as it develops its product lines. It should boost the share price, too.
One anchor on the shares, however, is the company's observation in its 10-K filing that it will likely have to dilute its shares through future financing offers.
C.H.A.O.S. Meter: 15/20
~Orders
As I mentioned in the Cash section, NXT has no revenue… and thus, no orders.
However, there's strong potential from the voicematch, facematch and MobileBio technologies, in addition to the Wocket launch in September.
Current estimates are for 40,000 Wocket sales this year, growing to one million by 2018. Although, if consumer adoption is greater than anticipated, those numbers could be conservative.
NXT also just announced three-year distribution and supply deals for its 3-D facial recognition systems with undisclosed companies in Sri Lanka and India.
The potential for NXT is strong. But at the moment, that's all it is… potential.
C.H.A.O.S. Meter: 12/20
~Scalability
If consumers, governments, law enforcement and businesses consider NXT's technology valuable, there's plenty of room for the company to grow.
Testing is already underway, with the Palm Bay Police Department in Florida running a pilot program for the facematch facial recognition system.
NXT's management anticipates that this pilot program will help expand the company's services to other law enforcement agencies, since a big part of it involves NXT's BioCloud – an agency-wide database that allows forces to interconnect, and helps improve accuracy and efficiency in identifying suspects.
To get the program up and running, NXT has enlisted a former high-ranking officer to help market to agencies, including the Department of Defense. The company also has well-established marketing channels with various other government agencies. One of its top suppliers is German facial recognition firm, Cognitec, which boasts widespread distribution capabilities.
Overall, NXT is well positioned at the forefront of a big shift towards heightened security. In the wake of some high-profile security breaches recently, businesses and consumers are demanding it. And NXT has a good chance of capitalizing on it.
C.H.A.O.S. Meter: 16/20
OVERALL C.H.A.O.S. RANKING 67/100
Final Verdict: For such a young company, NXT was a tough read. But that's why C.H.A.O.S. is so valuable. It cuts through the fluff and gets right down to the nitty-gritty.
Here's the deal: With no revenue yet, an unproven managerial team and products that, while promising, haven't realized their potential, I can't recommend the stock as a long-term investment.
However, the company is operating in a huge market and does have several near-term catalysts that should send shares higher. So the only way to play the stock right now is with a short-term trade. But with a company this size, expect increased volatility.
Your eyes in the Pipeline,
Marty Biancuzzo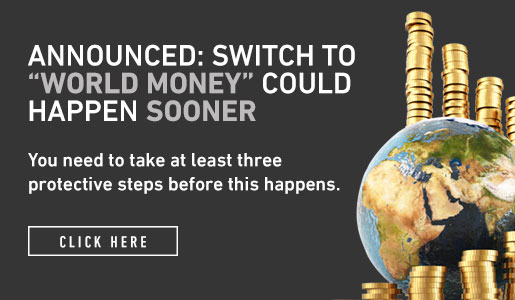 Comments (1)