When Gerald Ford signed the Energy Policy and Conservation Act in 1975, he said that "the single most important energy objective for the United States… is to resolve our internal differences and put ourselves on the road toward energy independence."
Well, it might have taken almost 40 years, but we're finally on our way!
Thanks in large part to horizontal drilling and hydraulic fracturing, U.S. crude oil production is at a 24-year high.
In 2013, the United States produced more oil than it imported for the first time since 1988 – and cut its dependence on foreign oil in half from 2005 levels.
By 2015, the United States is expected to overtake Russia and Saudi Arabia as the world's biggest producer, according to the IEA.
Yet one thing standing in the way of full energy independence is the government's long-standing restriction on oil exports.                   
The History Behind the Ban
You see, while U.S. refineries are exporting record amounts of products, such as gasoline and diesel – U.S. producers are prohibited from exporting crude oil.
This ban on crude exports dates back to the 1973 Arab oil embargo. Global oil prices spiked and inflation was a serious concern, encouraging Congress to make it illegal to export domestically produced crude without a license.
Today, most of these restrictions remain in place, as framed by the 1975 Energy Policy and Conservation Act and the 1979 Export Administration Act.
As a result, overall oil exports remain a fraction of what is produced (2%).
There are a few exemptions to the ban, however.
For example, the Department of Commerce issues export licenses for oil produced in Alaska's Cook Inlet and for oil exported to (and consumed in) Canada. There are the occasional oil swaps with Mexico, and exports of small amounts of heavy crude produced in California.
Exemptions also apply to crude transported via the Trans-Alaska Pipeline System, or produced abroad and stored in the U.S. Strategic Petroleum Reserve.
And just last week, the Commerce Department issued a new ruling after Pioneer Natural Resources (PXD) petitioned for approval to export a type of ultra-light oil. So now, any oil that has been processed through a distillation tower is exempt from the ban, as well.
Indeed, despite the ban, exports have managed to rise nearly four-fold over the last five years – recently hitting a 15-year high.
Could this herald a relaxation in current limitations – or even a lifting of the export ban altogether?
It's highly possible.
At the very least, continued relaxation of the rule is probable – especially considering that more and more industry and political leaders are speaking out against the ban…
Old Rule, New Landscape
The arguments for and against lifting the ban are multi-fold. Let's start with those who want the ban eradicated…
Lifting the ban would provide greater incentives for drilling, which would stimulate new supply and encourage investment in oil production.
Greater production would reduce our need for imported oil, currently around 30%.
Free-market proponents claim that lifting the ban would increase security by demonstrating Washington's commitment to free and fair trade. This would also bolster our position in future trade negotiations, while continuing to maintain our strategic reserves.
And a May report from research firm IHS predicts that lifting the ban will boost domestic crude production by close to 30% and inject nearly $750 billion of additional energy investment into the economy.
Sounds excellent, right? No wonder several politicians are getting on board…
Sen. Max Baucus (D-Mont) and Sen. Mary Landrieu (D-La), for instance, who will head the Senate Energy Committee, have expressed interest in revisiting the decision. Same goes for Sen. John Hoeven (R-N.D.) and Obama's Energy Secretary, Ernest Moniz.
On the other hand, Robert Menendez (D-NJ) argues that the ban protects U.S. consumers from volatility and price spikes. He also claims that allowing exports would result in higher gasoline prices.
Plus, environmentalists claim that more drilling would increase greenhouse emissions and discourage investments in alternative energies. And refiners complain that they would pay more for crude and would face greater competition abroad for their exported products.
Despite the naysayers, though, the list of benefits is just too high to ignore. So I'm led to believe that the ban could be lifted in the near future.
If that happens, here's what to expect – along with a few opportunities to keep your eye on…
Opportunities: Futures, Spreads and Options
If the ban is relaxed or reversed, we'd likely see an immediate rally in WTI, as well as gasoline and heating oil futures, as the general consensus fears losing domestic supply.
Furthermore, with more outlets for selling, producers can command a higher price than the currently depressed prices in parts of the United States that are facing refinery bottlenecks.
For spread traders, the forward curves of WTI and products will likely be backwardated, with curve steepness in part being dictated by seasonal effects. Meanwhile, the spread between WTI and other benchmarks, such as Brent, are likely to narrow.
Finally, volatility in the energy markets will increase, creating an opportunity for option sellers.
Keep in mind, though, that these market moves will likely be short lived.
Market efficiency will come from the realization that the United States will have sufficient oil. WTI prices along the forward curve should revert to the mean. And gasoline prices will fall, as they're dictated by global gasoline markets.
Still, as the shift is taking place, equities such as ExxonMobil (XOM) and ConocoPhillips (COP) should benefit first as their market expands abroad.
Diversified oilfield service companies, such as Schlumberger (SLB) and Weatherford International (WFT), should also immediately benefit. As well as oilfield equipment companies like National-Oilwell Varco (NOV) and Cameron Corporation (CAM).
Refiner equities, such as Valero (VLO) and Tesoro (TSO), would likely drop initially, but should see gains in the medium to long term.
Good investing,
Shelley Goldberg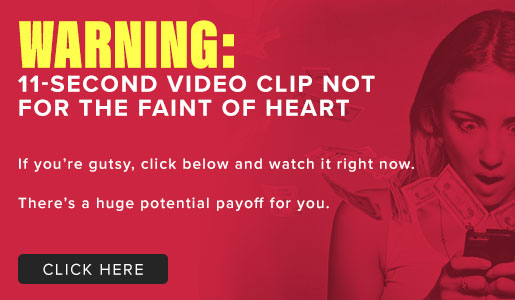 Comments (1)