In the retail business, effective inventory management is the difference between success and failure.
The greatest retail firms – from Wal-Mart (WMT) to Amazon (AMZN) – stay on top because they manage their inventories better than their competitors.
So when I discovered that Amazon has been reducing its inventory lead times – that is, the amount of time it takes for a vendor to get an item to Amazon's warehouse – I recognized that this was significant news.
Karl Denninger of The Market Ticker reports that Amazon "is getting extremely aggressive in this regard."
Yet the trend isn't just specific to Amazon.
The entire retail industry is seeing lead times shrink, some by over 50%.
Such dramatic cuts to lead times never happen without cause.
Regrettably, this evolving situation has implications far beyond your favorite online retailer.
As it turns out, Amazon is only an early symptom of what will soon become a nationwide epidemic.
When Inventory Becomes Ominous
You might think that the idea of Amazon shortening inventory lead times is a good thing.
After all, if a vendor can get items to Amazon's warehouses faster, won't that mean faster delivery for you?
Sure. At the same time, however, it also means that Amazon is probably about to shrink its inventory.
And there's only one reason Amazon would let its inventory dry up…
It's expecting a huge drop-off in consumer spending.
Now, that may come as a shock if you've been following the mainstream media hype about an economic recovery. Frankly, the swirl of hopeful headlines has been making my head spin.
But alarm bells are certainly ringing in the retail sector.
Amazon, Wal-Mart and other mega retailers are already aware of the consumer sales slowdown, even if the rest of the country isn't.
Indeed, the entire retail industry is showing signs of weakness right now. As Chief Income Analyst, Alan Gula, has shown, the SPDR S&P Retail ETF (XRT) has been underperforming the SPDR S&P 500 ETF Trust (SPY) since the end of 2013.
The same pattern formed in mid-2007 – right before the S&P 500 reached a pre-credit crisis high.
A Troubling Fact About Income
Now, with Obama's attempt to raise the national minimum wage from $7.25 to $10.10, he isn't making a lot of friends in the retail industry lately.
Ironically, however, that might be the one thing that can get the retail industry back on track!
You see, the problem driving the slowdown is personal income – or, more accurately, the lack thereof.
When the private sector is healthy, income grows, and spending increases. But right now, the median household income, net of inflation, is as low as it was in 1967.
That means the average American is failing to stay ahead of inflation – and he or she has significantly reduced buying power, as a result.
That's bad news, because consumer spending drives the economy.
Until incomes start to grow again, the country is at risk of falling back into recession.
Now, we'll be tracking the retail industry's growth in relation to the general market. As soon as we see a rebound forming, we'll let you know!
Your eyes on the Hill,
Floyd Brown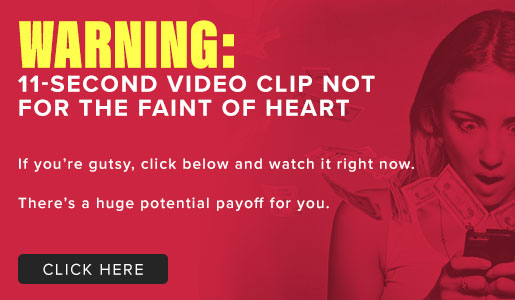 Comments (6)