In order to successfully plan for retirement, we need to do two essential things: Commit to routinely saving money, and craft a disciplined investment strategy for this savings.
The process sounds fairly simple…
But the road to retirement is actually a minefield, littered with countless ways to slow down our progress, or even blow up our retirement accounts.
For instance, tales are surfacing lately about broker malfeasance related to the retirement account rollover boom.
There has been an enormous wave of rollovers from 401(k)-style plans to individual retirement accounts in the past few years. Many unscrupulous brokers are encouraging this shift and taking advantage of unsuspecting clients.
The good news is, these horror stories usually involve a combination of landmines that we can learn to avoid…
Landmine #1: Improper Diversification
Let's be honest, if people hadn't lost significant sums of money, then these stories wouldn't be in the press.
As Chief Political Analyst, Floyd Brown, wrote yesterday, one former AT&T employee has watched her account balance fall to $100,000 from $390,000.
To avoid the same fate, you need to realize one thing…
If someone has experienced a significant decline in the overall value of his or her retirement account in the past five years – and those losses haven't been recouped – it means he or she wasn't diversified. Plain and simple.
The key is to avoid concentrated positions in a single security, whether it's a stock, corporate bond, or municipal bond. And make sure you have exposure to foreign stocks, not just U.S. stocks.
A reputable financial advisor can help you determine the appropriate allocations to equities, bonds and cash – depending on your age, risk tolerance and liquidity needs.
Good advisors will preach diversification and not charge you obscene commissions.
Landmine #2: Excessive Fees
Conflicts of interest in the financial services industry are a sad reality.
Many brokers have an incentive to sell you specific, high-commission products – and they're not required by law to put your interests first.
Sales commissions can be 6%, or even higher in some cases. This puts you in the hole right from the start, and virtually guarantees long-term underperformance.
Then the annual expenses begin…
According to the Investment Company Institute, the average U.S. stock mutual fund charges a 1.4% annual fee.
If you've been advised to hold a fund with a higher-than-average expense ratio, there better be a good reason.
To ensure you're not getting screwed, go to Morningstar.com, and check out the ratings for the mutual funds (and even exchange-traded funds) that you hold. The "Ratings & Risk" tab for each fund has a "Volatility Measures" section.
Here you'll be able to see if the historical risk-reward ratio justifies a high expense ratio, or if the product was likely pitched because of a high commission or other incentives.
Landmine #3: Non-Traded REITs
High sales-based commissions may encourage a broker to put you into illiquid investments, as well.
For example, non-traded real estate investment trusts (REITs) are a type of private placement. They don't trade on an exchange, so you can't track their performance on a daily basis.
Because of this, they're frequently endorsed as a way to avoid the volatility of the markets.
This is nonsense. We'd rather have transparency and be able to pull our money out in a timely manner. Just because the position isn't traded, doesn't mean that the risk is gone.
Avoid non-traded REITs, and be wary of any broker pitching these products.
I mean, why on Earth would someone want to own a non-traded REIT when there are tremendous publicly traded REITs out there?
My colleague, Richard Robinson, examined a few cheap equity REITs back in April. I've also talked about the healthcare REIT, Omega Healthcare Investors (OHI).
Bottom line: If anyone you know uses a broker or advisor, please forward this article to them. Everyone should have an ally to guide them through the minefield to retirement. Wall Street Daily is your conflict-free source for investment ideas and market commentary.
Safe (and high-yield) investing,
Alan Gula, CFA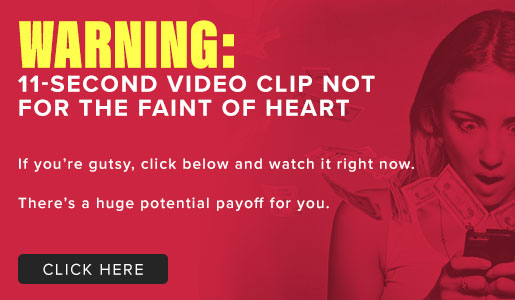 Comments (2)