Pardon the personal question, but…
How drunk are you right now?
Not sure? Well, there's an app for that. New York-based startup, Alcohoot, to be exact.
Curious where roadkill is? Remarkably, there are apps for that, too.
Indeed, there are around 1.2 million apps available in Apple's (AAPL) App Store. And at this month's Worldwide Developers Conference, the company said the total number of downloads is now over 75 billion.
It's a similar story for Google (GOOG), with Android users downloading 50 billion apps last year.
All told, the global app market was valued at $26 billion in 2013.
And Gartner says the market will triple by 2017.
As an investor, you don't need an app to tell you that this represents incredible growth.
But if you want to avoid belly flops like Zynga (ZNGA) – and make money from this lucrative corner of the tech market – you need to know where to look before they hit.
That's where I come in…
Taking Our App Addiction to the Next Level
Apps can be fickle – hot one minute, gone the next. But we already identified two of the top app makers…
~Glu Mobile (GLUU): In April, I put the gaming app developer through my C.H.A.O.S. screener. I noted it was "an opportunity for short-term gains," and to "hop in before it reports earnings on April 30."
At the time, shares were trading around $4. Two weeks later, Glu beat earnings estimates, and shares jumped by 10%.
~Nuance Communications (NUAN): Nuance is the firm behind Apple's personal assistant, Siri, and licensed the technology to Apple for the iPhone. But before it gained notoriety, it was just another app.
Last December, I claimed Nuance would be "The Biggest Takeover Since 49 B.C." And wouldn't you know it… just a few days ago, Nuance entered buyout talks with Apple's big rival, Samsung (SSNLF). That sent shares up 43% from when I profiled the company.
The point is this: The best app developers spot gaps in the market and fulfill needs that are in demand.
And that's exactly what the companies I'm discussing today have done.
Consumers love the apps they've created, because they're essentially like personal assistants that make everyday chores easier.
And investors love the apps, because they can smell money!
Both companies are pulling in higher amounts of venture capital funding from some heavy hitters…
Want a Personal Assistant? There's An App for That…
In today's on-demand culture, companies that help us handle our hectic lifestyles are becoming increasingly popular.
Take, GrubHub (GRUB), for example.
If you're unfamiliar with it, GrubHub is a mobile app that connects local restaurants with consumers. It's essentially a third-party "middle man" that allows users to place pickup and delivery orders from restaurants in GrubHub's network.
However, GrubHub only works with restaurants in its network.
Postmates goes to the next level.
It's like your own personal courier service. The app will send a "Postmate" to any local restaurant that offers takeout, and deliver it to your door in just an hour.
All you do is plug in your order, and a live Postmate receives it on the other end, who then heads off to get it for you and delivers it. When it arrives, you simply sign the receipt on their mobile phone, and they're off to fulfill the next order.
It's not just food, either. Postmates will go anywhere you need.
One time, for example, I needed a tuxedo for my fiancée's black-tie event. A Postmate grabbed me one and delivered it while I was at work.
It's a life changer for busy people, and I personally use the service a few times every week.
The company started in San Francisco before expanding to Los Angeles, New York, Chicago, Seattle and, where I live, Washington, D.C.
Influential people are taking notice, too.
In February, Postmates received $16 million in Series B funding from Matrix Partners and Spark Capital. That's a huge jump from the $60,000 it received from AngelPad only a few years ago…
Postmates is expanding fast, so keep an eye out for this young company.
Never Go to the Grocery Store Again
Another on-demand service that's quietly disrupting major cities is InstaCart.
InstaCart gives customers their own personal grocery shopper, who delivers to your home within one to two hours, or at a more convenient time later on.
It follows the same premise as Postmates, except InstaCart focuses specifically on delivering groceries from neighborhood stores.
This is another service I use frequently, as InstaCart will pick up from places like Safeway (SWY), Whole Foods (WFM), Costco (COST) and others.
You simply open the app, select the foods you want (it saves frequent items on a "favorites" list), then the app confirms your order. If an item isn't available when one of its shoppers gets to the store, it offers an alternative. Like Postmates, it charges a small fee per item, depending on what it is and how difficult or time-consuming it is to get.
Now, you might be wondering how this differs from regular store-to-home delivery like Safeway Direct, for example.
Simple…
Not only is that method more expensive, orders aren't tailored specifically to individuals. They're generally done in bulk, and are far less personal than the InstaCart experience.
As with Postmates, if there's an issue, or the shopper has a question, they can call you to find out your exact needs. And if you change your mind, or forgot something, you have your shopper's number to let them know. Everything is documented through the app.
It's quickly becoming the go-to option for D.C. residents like me. InstaCart is also available in San Francisco, Chicago, Boston, Philadelphia, New York, Los Angeles, Austin and Seattle.
Like Postmates, it's attracting renowned investors. Like the $44 million in Series B capital that it picked up on Monday from leading venture capitalist, Andreessen Horowitz. Other big names like Sequoia Capital and Canaan Partners are on board, too.
Forget Siri… There's a New "App World Order"
Personal assistant apps like Postmates and InstaCart are quickly gaining popularity. And you can see why. They're perfect for…
People who are busy and/or work outside the typical nine-to-five day.
Disabled or elderly people who have difficulty getting around, or lifting heavy items.
City dwellers who simply don't want to give up their precious parking spaces!
College students who are too hungover to move!
And deeply lazy people who simply don't want to do anything!
And because these life-changing apps cater to virtually everyone, the smart money is pouring in.
I'll keep you posted on their progress, and as soon as opportunities open up for everyday investors, you'll be the first to know.
Your eyes in the Pipeline,
Marty Biancuzzo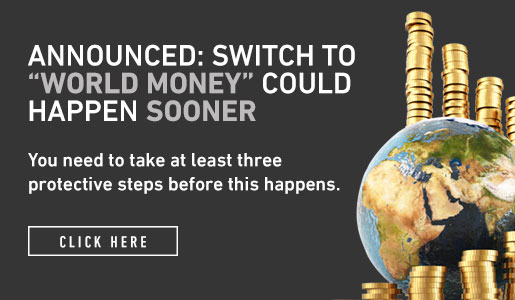 Comments (2)