Long before Barack Obama started releasing prisoners from Guantanamo Bay, he infamously emptied the U.S.-run detention camps in Iraq.
And in 2009, in the midst of that jailbreak, a man named Abu Bakr al-Baghdadi walked free.
Today, as the leader of the Islamic State of Iraq and Syria (ISIS), he's the most powerful terrorist in the world… and he controls a region across northern Iraq and eastern Syria that's larger than five U.S. states. Even Osama bin Laden was unable to capture such a huge swath of land.
What's more, Baghdadi has birthed a grand dream with his recent blitzkrieg: the Middle East ruled by one fundamentalist Sunni emperor.
The world's new public enemy No. 1 wants what Islam calls a caliphate – an Islamic empire, patterned after ancient rulers, which would span far beyond Syria and Iraq into other Muslim countries such as Saudi Arabia, Egypt and Libya.
It's Better to be Feared Than Loved
Unlike Osama bin Laden, who stayed holed up in a cave for a decade and only spoke to the outside world via video, Baghdadi leads ruthlessly from the frontlines. His cruelty is legendary.
He massacres all civilian opponents, and his favorite form of execution is beheading. He's been known to order crucifixions, and this week, ISIS posted pictures on social media showing hundreds of bound captives lying facedown in a ditch, the bodies riddled with bullets.
The pictures are having a strong effect, creating fear in the hearts of ISIS' weak-spirited opponents and winning the admiration of other radicals who are now flocking to his flag from all over the world.
Baghdadi is also amassing immense wealth for himself and his army. Like a modern-day Bonnie and Clyde, Baghdadi is knocking over banks everywhere he goes… And he's using the money to fund his terrorist ambitions.
One report says that ISIS took as much as $450 million in cash and gold from the central bank in Mosul, which means Baghdadi may now control over $1 billion in assets. That would make him one of the richest men in the world, and the single richest man in Iraq.
On top of that, ISIS has captured hundreds of armored vehicles and millions of dollars' worth of weaponry. Sadly, most of the group's weapons are courtesy of the U.S. government, given to the hapless Iraqi army that was trained to replace our U.S. soldiers.
What happens next is anyone's guess… but the United States can't overlook this fierce and unforgiving opponent. With the resources that ISIS has amassed, the group could strike almost anywhere on the globe.
As the New York Post reported this weekend, while Baghdadi languished in detention, he told his captors, "I'll see you in New York."
Let's hope that's not his final destination, even if he is committed to destroying America.
Your eyes on the Hill,
Floyd Brown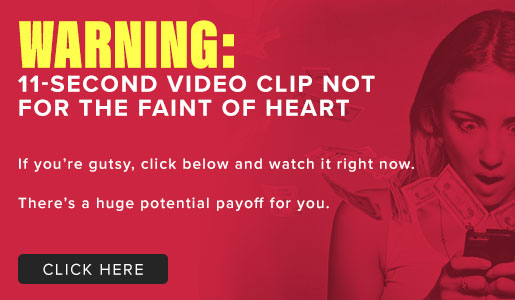 Comments (12)