If you've never heard of ISIS (and I don't mean the bumbling spy agency in the FX cartoon, Archer), you're not alone…
But that's probably about to change.
An offshoot of al Qaeda, ISIS is currently sweeping across Iraq, and its forces are now within striking distance of Baghdad.
Could Iraq be on the verge of toppling? It's certainly possible.
Until recently, the Islamic State of Iraq and the Levant (known as ISIL or ISIS) has been operating as a relatively obscure military organization in Syria and western Iraq. It's one of the groups fighting to overthrow Bashar al-Assad in Syria.
And even though no one officially recognizes it, ISIS believes it has a claim to the territory of Iraq and Syria, with implied future claims to Lebanon.
Things Fall Apart
In January of this year, ISIS militants captured the Iraqi city of Fallujah… Yet that's nothing compared to their latest actions.
On Tuesday, ISIS fighters captured Mosul, the capital of the Nineveh province, and on Wednesday, they claimed Tikrit, the birthplace of Saddam Hussein.
More than 150,000 Iraqi soldiers fled their posts during the attacks, which represents a colossal failure for Prime Minister Nouri al-Maliki and his government. In the process, ISIS netted more than 200 armored vehicles that the United States had provided to the Iraqi government, as well as a massive stock of heavy weaponry, helicopters and tanks.
Prime Minister Maliki says that he'll take "swift action" to reclaim Mosul, but the government's inability to recapture Fallujah since January doesn't lend much credence to that assertion. Meanwhile, Maliki says that he'll rely on volunteers to bolster the Iraqi army, which has essentially collapsed in the face of the insurgency.
Politicians in Baghdad, fully aware of their dire situation, have reached out to the United States seeking help in the form of missiles and artillery. At this point, though, the Iraqi government hasn't asked U.S. troops to step in.
Barack Obama would undoubtedly be hesitant to make such a move, especially in an election year. When it comes to sinking your party's hopes at the polls, few things could be more effective than re-establishing a military presence in Iraq.
But if the threat from ISIS persists for much longer, don't be surprised to see the United States send supplies. Without any help at all, Iraq could soon be embroiled in a new civil war.
The Shiite-controlled government is losing its footing, and the Sunni-controlled faction in the country, including ISIS, has grown substantially in power. For their part, the Kurds – who operate a semi-autonomous regional government – worry that ISIS will launch attacks against contested areas that are currently Kurdish occupied.
Finally, the ISIS attacks have strained markets in the region, disrupted repair work on Iraq's main oil pipeline with Turkey and displaced more than half a million people, many of whom are heading to Kurdish-controlled regions of Iraq.
The bottom line is that the situation looks grim. It's hard to tell what will happen from here – or what America's next move will be. At this point, we can only hope that this doesn't foreshadow Afghanistan's future once the United States completes its drawdown.
In Pursuit of the Truth,
Christopher Eutaw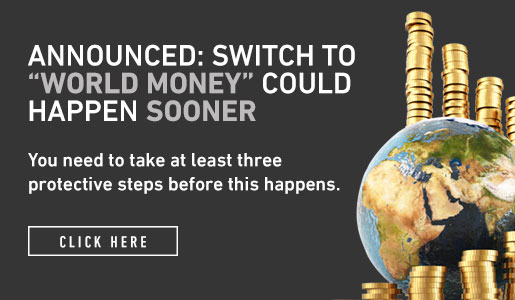 Comments (2)