Let's face it… flying sucks these days.
And it's largely due to one particular arduous procedure – airport security.
You know the drill: Shoes, belts and jackets off… everything turfed out of pockets… computers out of bags… cosmetics stuffed into one of those sandwich bags.
And as for liquids… nothing more than three ounces per object. Gee, thanks.
I fell foul of this in April, when I accidently cruised through security at Washington's Dulles Airport with a half-full bottle of water in my bag. Needless to say, it joined the TSA's wasteland of seized items.
We're all at the mercy of the TSA and their arcane rules – and the restrictions on taking liquids through airport security have been in place since 2006.
However, new technology promises to end this nonsense and finally bring the security-screening process into the 21st century…
Go Ahead… Take That Juice Through Security
British firm, Cobalt Light Systems, has created a modern-age way to identify any liquid in a non-metallic container, without needing to open it or inspect it by hand.
It's called the Insight100 – a laser scanner that can pierce through clothes, books and other objects in luggage to examine what kind of liquid is in a bottle or container.
It's fast and pretty flawless, too.
Not only does the Insight100 analyze liquids within five seconds, trials at 65 European airports have shown that it's notched a 0.5% false detection rate.
As such, the scanner is nominated for next month's prestigious MacRobert Award from Britain's Royal Academy of Engineering.
Now for the science-y bit…
The Science Behind the Scanner
If you're wondering exactly how the device works, I'll keep it simple.
The restrictions on liquids are in place because conventional x-ray technology isn't able to distinguish types of liquid quickly and easily.
As Cobalt Light Systems' Vice-President of Security Products, Ken Mann, explains, "Historically, the problem has been that you'd need [a] line of sight to the item that you're looking at, or the material you're trying to analyze."
But Cobalt's Insight100 solves that issue. Mann continues, "With our technique – Spatially Offset Raman Spectroscopy – we can go through barriers, be they plastic, glass, colored glass, cardboard, various materials, and we can see what's inside without having to open them."
And it's able to screen liquids, gels and aerosols.
How does it work?
Mann explains, "We shine a laser at the bottle and analyze the light that comes back, compare that with a spectrum and a library of threat materials. If it's a threat, we alarm. It's very specific, so we have a very high level of detection and almost no false alarms."
In trials so far, airport security personnel say the system is easy to use.
According to Lauren Inglis at Bristol Airport in England, "You just put the liquid into the machine, close the door, and then in a few seconds it will clear."
The technology comes just in time, too.
Pending regulations in Europe aim to end the restrictions on liquids in hand baggage by 2016. And Cobalt's Insight100 is front and center of the drive to make it happen.
In fact, it's already happening.
Bristol Airport's Head of Security, Chris Ware, says, "Before the Cobalt Insight100 came in, parents were required to actually test and taste in our presence 50% of the liquids, the baby foods. This process allows us to keep the product pristine."
Most importantly, not only does the Insight100 put an end to the security rigmarole, it's safe, too.
And you can bet that if the technology continues to prove reliable and successful in ongoing trials, it won't be long before it becomes widespread at airports across the world.
Ahead of the tape,
Martin Denholm
| | |
| --- | --- |
| | Martin Denholm boasts a wealth of experience in the financial publishing industry. Over the past 15 years, he's worked as an investment analyst, senior correspondent, and managing editor for many stock and options newsletters, e-letters and websites, covering a wide range of sectors, industries, and companies. Learn More >> |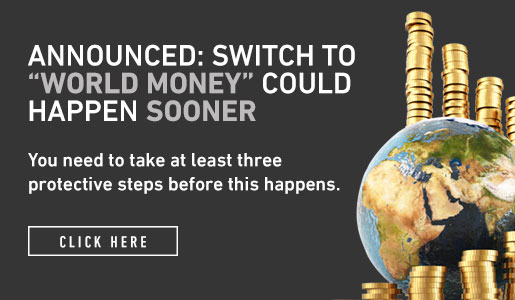 Comments (4)